Recently Los Angeles times published an article about Zillow Zestimates after Zillow's CEO appeared on "CBS This Morning" addressing the ever popular conversation of home worth. http://www.latimes.com/business/realestate/la-fi-harney-20150208-story.html
Zillow is great because it demonstrates how no one, or computer program, can make an accurate estimate of a home's value. So how does Zillow come up with its "Zestimate"? It uses public record of the home in question.
Although it knows the basics like how many beds and baths are on record, location, square footage and how much nearby properties have sold for, it has no idea you have traded carpet for solid walnut throughout, you transformed that closet called a bathroom into a home spa or your home is in one of the most desirable school districts in the area.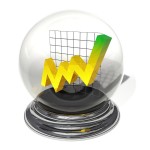 ...