Angelino Heights
Homes for Sale in Angelino Heights
Los Angeles' Angelino Heights Neighborhood - A Step Back in Time
Angelino Heights is one of the oldest neighborhood in Los Angeles. It is adjacent to Echo Park and is bounded by Echo Park Avenue to the West, Boylston Avenue to the Eat, Sunset Blvd. to the West and the 101 freeway on the South. Founded in 1886, Angelino Heights is well known for its fine examples of Victorian Architecture.
Many of the homes in the area are listed as landmarks in the National Register of Historic places. As a matter of fact, the entire 1300 block of Carroll Avenue is listed in the register due to its high concentration of 19th century Victorian homes. The residents of this street worked together to have all of the city overhead utility lines moved underground and have installed historic street lamps and hitching posts along the walkways to give the neighborhood a more authentic flavor. This hilltop residential area lies two miles northwest of downtown Los Angeles and many of the homes have commanding city views.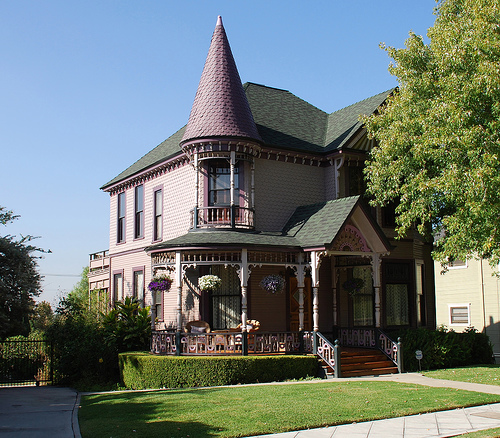 Angelino Heights was the first designated Historic Preservation Overlay Zone in the city of Los Angeles. Enacted in 1983, the guidelines prohibit changes to the exterior appearance of the buildings and require new construction to resemble original architecture in materials mass and scale in order to preserve the neighborhood as much as possible. Some of the homes were built elsewhere and later moved to this neighborhood but if you stroll down Carroll Avenue you'll never be able to tell which is which. Many homes may be familiar due to the number of television shows and movies that have been shot on this famous street. There are prime examples of Queen Anne and Eastlake style homes on Kellam and Carroll Avenues- some complete with their own carriage houses.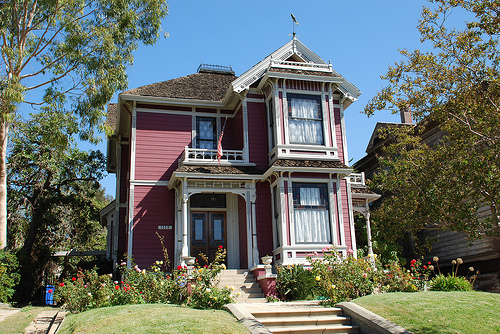 The Los Angeles Conservancy offers walking tours of Angelino Heights on the first Saturday of every month. The tour takes about 2.5 hours to cover about 5 blocks with a major focus on the architecture and history of the homes on Carroll Ave. While known primarily for its Victorian landmarks, Angelino Heights has an impressive array of architectural styles including Mission Revival, Art Deco, Craftsman and California bungalow that were built in the early 1900's. Even Bob's Market at 1222-1234 Bellevue Avenue is a Cultural Historical Monument! According to Historic Echo Park, " is an example of a 1910 grocery story with unusual Orientalized commercial architecture".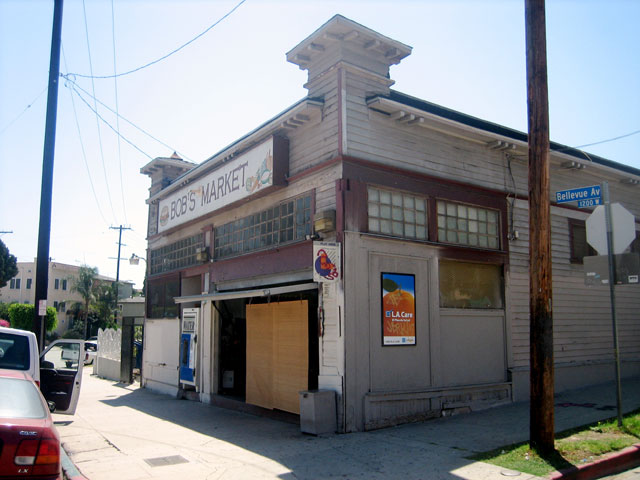 The residents of Angelino Heights and Echo Park share the same business district, parks, schools, restaurants and shops. However, Angelino Heights remains a unique and remarkably well preserved section of Los Angeles. Though Carroll Ave. Victorians rarely come on the market, one can normally find a few houses and income properties on the surrounding streets for sale.