10 Surefire Ways to Improve Your Credit Score
Posted by Jenny Durling on Friday, September 17, 2010 at 7:17:16 AM
By Jenny Durling / September 17, 2010
Comment
1. First, you have to put credit cards away to stop debt from mounting up. Refraining from making credit card purchases will help you have more control of your credit situation.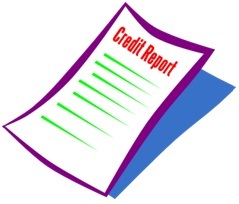 2. Recognize what you need to work on by acquiring a copy of your credit report from the three major credit bureaus. This gives you an idea which accounts are fine and which are the ones you need to focus on.
3. Contact the credit bureau to correct any inaccurate entries stated in your credit report to avoid being denied in future credit-based applications. After all, you have the right to have invalid information taken out of your credit report.
4. Since 35% of your credit score is made up of your payment history, you might want to update yourself with delinquent accounts. Doing so will have an immense effect on your credit.
5. While trying to improve your credit score, avoid putting in any more credit applications. The odds are you will get denied and furthermore, these applications will only decrease your credit score.
6. Maintain accounts with balances open. Before closing delinquent accounts, make sure that doing so won't have negative effects on your credit score.
7. You might want to try talking to your creditors about your circumstances. You just might be surprised how willing they are to help. Ask them about their temporary hardship programs to help trim your monthly payments down until you have recovered from this financial setback.
8. Start paying your debts. This will help you recover from your credit situation. If you are a little low on cash, consider selling some of your belongings or properties.  These may be difficult to let go of but in the long run, your sacrifice will be worth the financial freedom you'll achieve.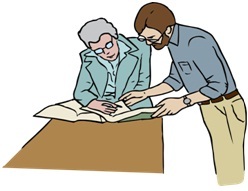 9. Ask for a professional to assist you if problems regarding your credit become too overwhelming to be handled on your own. Through the
National Foundation for Credit Counseling
, you can also find a credit counseling agency that can help you in your area.
10.  Be patient in applying these approaches to improve your credit score. If you follow these tips and explore even more ways to increase your credit score, you'll ultimately see a vast amount of progress in your credit situation!
For more information on improving your credit score and buying or selling property in 
Silver Lake
,
Echo Park
,
Los Feliz,
and
surrounding areas
, contact me directly at 213-215-4758 or check out
LApropertySolutions.com
Jenny Durling Broker Associate L.A. Property Solutions 213-215-4758
info@LApropertySolutions.com
LApropertySolutions.com
Copyright © 2010 By Jenny Durling *All Rights Reserved *10 Surefire Ways to Improve Your Credit Score*