10 Things To Remember During The Escrow Process When Buying A Silver Lake Home
Posted by Jenny Durling on Tuesday, October 18, 2011 at 7:31:45 AM
By Jenny Durling / October 18, 2011
Comment
There are lots of things to think about when looking for that perfect Silver Lake Home. Once in escrow there are other things to remember during the escrow process. The seller has accepted your offer, you have loan approval, and now you just count the days until escrow closes and the keys to your Silver Lake home are dropped into your hands.  Well, it can be simple and smooth IF you make sure to do and NOT do certain things before the loan funds and title can be transferred into you name. If you are not careful, you can slow down or even completely nadvertently prevent escrow from closing.
1. Remember that you are under contract and time is of the essence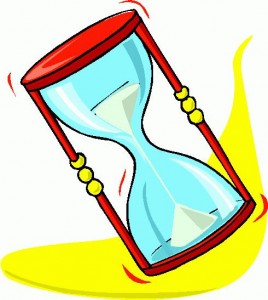 Depending on how your purchase offer was written, you most likely have three business days to deliver your earnest money deposit to escrow.  As  soon as your agent provides you with the escrow information, make sure to put that money into escrow. You can give a check to your agent, drop one off to escrow or even wire the funds directly from you bank. If escrow does not have your earnest deposit within the time frame specified in your contract, the seller can cancel the agreement before you even get started! Each of your contingencies- Inspection, loan and appraisal have specific time frames in which they need to be completed. Make sure to stay within those timeframes or have your agent work with the seller's agent to obtain extensions if necessary.
2. Buying your Silver Lake home may be stressful, but remain as unemotional as possible
Obviously, there are things about this particular Silver Lake property that got you excited enough to throw your hat in the ring but don't move blindly forward. Make sure you have the home inspected. I have yet to see a general inspection come back as 10 sheets of blank paper.  No house is perfect, whether old or new, but be realistic about the property condition and don't expect the seller to fix everything (or anything!) that comes up during the inspection. In most short sale and bank-owned situations, there will be little if any room for negotiating repairs.  Typically such Silver Lake homes are sold below market value and you buy one "as is", or the seller will move onto the next buyer.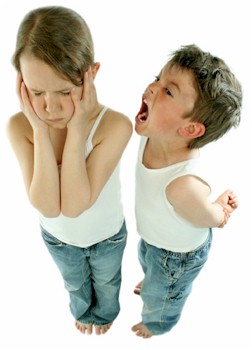 Be realistic about what you willing and able to take on yourself and be sure not to bite off more than you can chew. With standard sales, you have a much better chance of being able to negotiate some repairs or credit for needed work.  Some sellers will fix everything, but most will be inclined to give you credit towards your closing costs. Rarely will they cover the WHOLE cost, so don't expect the moon. Even if the seller refuses to negotiate repairs in any way, keep calm. Decide how much you want this home and whether the cost to repair it still makes it worth the price you offered. Don't get into fighting mode. I've had clients fighting over $1000 worth of repairs. The buyers didn't want the seller to 'win' and because they let their emotions run high, they almost didn't buy the house they loved!  Think of all the homes you've looked at and why you chose this particular one. Can you buy a Silver Lake home you like just as much as this one for the same price plus that extra $1,000 in repair costs?  If not, accept the situation and move forward. If you think these homes are a dime a dozen, then cancel and move on to the next one. In either case, make sure that you are making that decision with logic and not emotion.
3. Remember to get your Home Insurance lined up
Don't wait until the last minute to arrange for hazard insurance.  You need to take care of this during your physical inspection time period. If there is something about the property that will prevent you from being able to insure it or the price of insuring it is outside your budget, it's best  to know that right up front. Talk to your lender about what insurance will be required. Then talk to insurance agents to determine what policy is the best for your situation. Be sure to get enough insurance to replace the home as well as your personal belongings.  If you have car insurance you are happy with, check to see if they also provide homeowners' insurance. Many companies will give you a discount if they have policies for  both your home and auto.  Your Realtor can also recommend insurance agents to help you with this step. You will need to provide your insurance information to escrow as insurance is a lender- requirement and you will be asked to prepay a portion of your policy as part of your closing costs.
4. Don't Make a Major Purchase or Pay off Credit Cards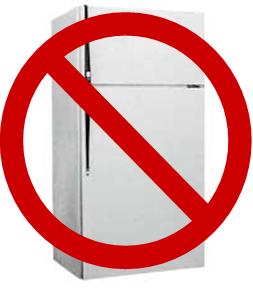 When you were preapproved to make your offer on the property, your lender checked your income, expense, credit, etc.  You may be thinking it would be smart to consolidate debt or start buying appliances for your new home-to-be. Don't do it!  Wait until after the purchase is complete before doing these things. If you manage to increase your debt to income ratio, you could put yourself in the position of no longer being eligible for a loan.  Even if you make cash purchases, if the amount you spend affects your cash reserves you could be shooting yourself in the foot. If you absolutely must buy or pay off something prior to the close of escrow, make sure you talk to you loan officer about it before you do anything.
5. Don't Change Jobs Unless It's Necessary
Lenders like to see a consistent job history, so don't change jobs between preapproval closing escrow. Sometimes a loan underwriter will simply need a letter of explanation for a job change, but again, talk to you lender before making a move that could jeopardize your home purchase. Underwriters aren't usually as nervous if you change jobs within the same field, but it's better to stay put until the house is yours.
6. Don't Ignore Lender Requirements
Know what is expected of you and take care of it. You provided your tax returns, banks statements, etc. to you loan officer when you were  approved for your loan.  That doesn't mean you won't be required to submit more information during escrow. Sometimes the underwriter will ask for a more recent paystub or an explanation of a large deposit into one of your bank accounts and require signatures on any number of things.  If your loan officers ask for any additional information or paperwork, take care of it right away – completing the purchase of your Silver Lake home on time will depend on it.
7. Don't Overreact if the Appraisal Comes in Low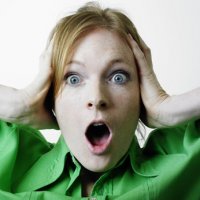 When nice, well-priced properties come on the Silver Lake market, there is a good chance there will be multiple offers. If you were in a multiple offer situation and offered above the asking price, or even if your offer did NOT go above asking, there is always the possibility that the appraisal  will come in lower than the price that you and the seller agreed on. Should the appraisal be too low, you have these options:
The seller can lower the price.
You can bring in enough cash to cover the difference.
A combination of lower price and bringing in cash.
Dispute the appraisal- your agent and the listing agent can supply comparable sold properties to the appraiser to help 'prove' that the appraiser should bring the price higher.
Order a second appraisal.
Worst case - cancel the contract.  Normally one of the above steps can resolve the problem, but as long as your appraisal contingency remains in place, you  still be able to cancel the contract and have your earnest deposit returned to you.
8. Complete your escrow paperwork in a timely manner
Ok, nobody wants to fill out a ton of paperwork, but escrow documents are something that you simply cannot procrastinate about. When you get that package in the mail, open it up and get to work.  If you have questions about any of the paperwork, contact the escrow offer directly for assistance.
9. Forward your mail
The post office now allows you to
change you address online
. What could be easier than that?  You can change it up to 30 days in  advance so once you've removed all of your contingencies, and have a good idea of your closing date, take care of this. It's easy to do and you can set the forwarding to start at a future date.  The post office estimates that they require 7-10 to put the change into effect so don't wait too long.
10. Switch your utilities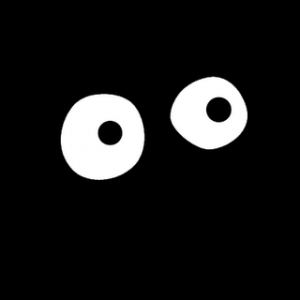 This sound pretty obvious, but if you forget to switch your utilities, you'll be living in the dark until you do! Your agent and the seller's agent can help you coordinate the timing but this is another thing that you will need to handle yourself prior to the close of escrow. If the seller agrees to leave the utilities on until a certain date, you can call and have them switched into your name as of that same date so there will be no discontinuation of service. Normally this can also be scheduled in advance but the seller must make their call before you can make yours. Contact your utility companies early in the process to find out how many days lead time they need and remember to discontinue service at the home you are leaving as well. You are all packed, you've got the movers lined up, escrow has closed and you are on your way to your new home.  Congratulations, you've made it!
Jenny Durling Broker Associate L.A. Property Solutions 213-215-4758
info@LApropertySolutions.com
LApropertySolutions.com
Copyright © 2011 By Jenny Durling * 10 Things To Remember During The Escrow Process When Buying A Silver Lake Home*
———————————————————————————————————————————————-
Are you looking to Buy or Sell a Home in Los Angeles?
Buying a Los Angeles home
 is no simple process.  Los Angeles is a huge city!  If you are new to the area or planning a move to the area, working with an agent who specializes in the neighborhoods that interest you such as  
Silver Lake
,
Los Feliz,
Hollywood Hills
, 
Echo Park
, and 
Eagle Rock
 can be of critical importance.  If you have or plan to have children, you'll want a 
Los angles real estate agent
 who can direct you to the best area schools.  Where will you be working?  An experienced local 
Los Angeles Realtor
 can help you narrow down the neighborhoods that will make the most sense for your commute to the office.  I am your local resident expert and can be your guide in finding the right 
Los Angeles properties for sale 
to choose from that will fit your budget and lifestyle! It is also important for
Los Angeles Home Sellers
 , to work with a local expert. When I 
list and sell a Los Angeles home
 for a client
,
 I help them understand the local market and the minds of local agents and buyers alike. My priority is to 
sell your Los Angeles home
 for the most money possible in the least amount of time.  When you hire me to 
list your Los Angeles property
, you hire me to market it fully to fellow agents, their buyers and the public both online and in person. Many agents will represent both the buyer AND the seller in a single transaction.  That is not how I operate. I believe that it is my duty to represent only YOUR interests and feel it would be a conflict of interest to represent a buyer for your 
Los Angeles property for sale
 simultaneously. When I 
list and
sell Los Angeles homes
 for my clients, I make the process as smooth and pleasant as possible. You will never have to question where my loyalties lie. You can trust me to take care of the details and keep you informed every step of the way. Please let me know how I can best serve your real estate needs by filling out 
the online contact form
 , or better still, give me call today at 213-215-4758.