A Great Deal On A House In Beachwood Canyon - or Not? You Decide!
Posted by Jenny Durling on Sunday, March 4, 2012 at 8:40:54 PM
By Jenny Durling / March 4, 2012
Comment
6216 Primrose Ave Hollywood Hills, CA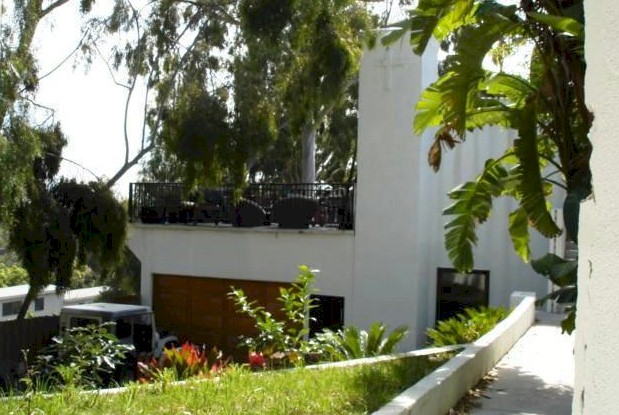 There is a new listing in Beachwood Canyon and on the surface, it's a steal!  In January of 2007, the house at 6216 Primrose Ave. sold for a cool $1,165,000. It was quite a lovely home in a nice location with 4 bedrooms and 2 baths. What you might expect for that price of a home in the Hollywood Hills. Apparently the most recent owners had their own idea of what the place should look like and attempted a completed overhaul. Most likely they ran out of money in the process as it is currently bank owned and back on the market. The original hardwood flooring has been replaced with dark, engineered wood floors throughout. The kitchen has taken on an odd shape and the downstairs is quite frankly a little creepy!  There are open walls and unfinished rooms but the house has potential. I counted 2 bedrooms, 2 baths – a possible 3
rd
bedroom downstairs and a half-completed powder room on the main floor. I don't know what happened to the 4
th
bedroom! So how much should a house in Beachwood Canyon around 2000 sf go for? This property is currently listed for $789,000. The seller operates through an online auction/offer submission service and the current high bid is all of $550,000. Like eBay, this auction does have a reserve, and the reserve is somewhere between that current bid price and the list price. When this listing came on the market I was pretty excited. I looked at photos from the last time it sold. It looks lovely with original hardwood floors and 1920's details. I decided to go check it out in person and was a bit dismayed by its current condition.  There's nothing 'wrong' with the changes that were made and if the house was completed, I'm sure it could be very nice. The unfortunate thing is actually the next door neighbor!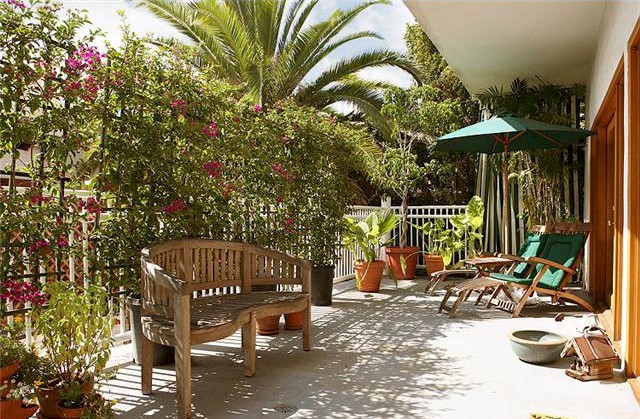 This house is up in the Hollywood Hills and has a corner view of downtown and could have an even nicer view IF it were not for the house next door.  Above is a photo of how the prior owners 'dealt' with that, rather successfully.  Watch my video walk through of the property below and see what it looks like now. Would you buy this house? If you'd like to take a look at it or see other homes for sale in the area, give me a call at 213-215-4758 or email me:
Jenny@LApropertySolutions.com
For information on 
The Hollywood Hills
,
Silver Lake
,
Echo Park
,
Los Feliz,
and
surrounding areas
, contact me directly at 213-215-4758 or check out
LApropertySolutions.com
Jenny Durling Broker Associate L.A. Property Solutions 213-215-4758
info@LApropertySolutions.com
LApropertySolutions.com
Copyright © 2012 By Jenny Durling * A Great Deal On A House In Beachwood Canyon - or Not? You Decide!*
----------------------------------------------------------------------------------------------------------------
Currently Available Homes in the Hollywood Hills