ADVANTAGES OF A LOS ANGELES HOME WARRANTY
Posted by Jenny Durling on Wednesday, August 4, 2010 at 4:59:17 PM
By Jenny Durling / August 4, 2010
Comment
What are the advantages of a home warranty? Broken dishwashers, faulty heating systems, busted microwave ovens -these are the last things a new homeowner would want to worry about after settling into their new home. Having to spend on major repairs is a total nightmare for first time homebuyers since they find themselves virtually cash strapped after buying a home, with all their savings and money spent on the down payment and closing costs.
A brilliant solution to this problem, especially for first time home buyers without any experience in maintaining a home, is to get a home warranty.
What is a home warranty?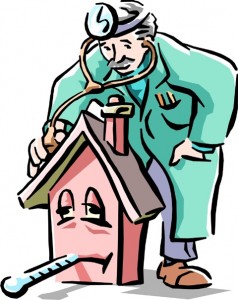 A home warranty is an insurance that covers repair or replacement of major appliances and household items that break down. Home warranties are good for one year and are available to both home buyers and home owners.  After a year, the home warranty policy can be renewed. It can be bought  from a home warranty company such as First American (
http://-warranty.firstam.com
) or it can be given as a free incentive to the buyer by either the Realtor or the seller, as part of their benefits for the buyer.
How much does a home warranty cost?
Home warranties generally cost anywhere between $350-$600, depending on the number of household items covered. Home buyers looking for great deals on a home warranty can shop around to find special sales and discounts from a number of home warranty companies.
What household items are covered by the home warranty?
Built-in home appliances such as:
Home heating systems
Electrical wiring
Ceiling fans
Cooking range
Dishwashers
Microwave ovens
Water heaters
Plumbing systems
Garbage disposal units
Telephones
Additional coverage could also be bought for free-standing items such as:
Refrigerators
Air conditioners
Dryers
Washing machines
Swimming pools
Sauna or spas
Water pumps
How Does a Home Warranty Work?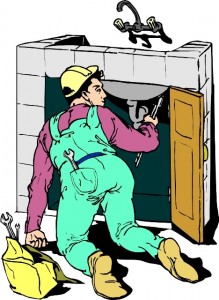 Most home warranties have the same procedures, but a home buyer should do research on each company's policy since their coverage may differ. Make sure to ask each company what items are specifically covered, which items are replaceable in case they cannot be repaired, and if upgrades are available.
1. Once a household item or appliance breaks down, the home owner calls the home warranty company and informs them of the problem.
2. The home warranty company calls one of its partner service providers.
3. The service provider sets an appointment with the home owner.
4. The service provider repairs the damaged appliance. If the item is beyond repair, the home warranty company may pay for a brand new replacement item and have it installed in the home. The extent of the coverage for replacing damaged items differs with each company.
5. The home owner pays a minimal trade service fee which is typically $50-60.
With the rising costs of maintaining and repairing a home, a home warranty is a good investment for any home owner. For a minimal cost, it could save you not just hundreds, but even thousands of dollars worth of repairs or replacements.  Home warranties are particularly useful for tenant occupied properties.
For more information on home warranties and buying or selling property in 
Silver Lake
,
Echo Park
,
Los Feliz,
and
surrounding areas
, contact me directly at 213-215-4758 or check out
LApropertySolutions.com
Jenny Durling Broker Associate L.A. Property Solutions 213-215-4758
info@LApropertySolutions.com
LApropertySolutions.com
Copyright © 2010 By Jenny Durling *All Rights Reserved * The Mews - Los Angeles small lot subdivision in Atwater Village