Angelino Heights Duplexes for sale!
Posted by Jenny Durling on Friday, December 13, 2013 at 2:13 PM
By Jenny Durling / December 13, 2013
Comment
If you'd love to own a craftsman or Victorian property in Echo Park, there are a couple of Angelino Heights opportunities you might want to check out.
Angelino Heights is a Los Angeles Historic Preservation Overlay Zone, so you know that other historic homes around it will not be altered. No worries about a sky-high modern home popping up next door.
1031 W KENSINGTON RD is a craftsman duplex. Both units have 2 bedrooms and 2 baths so this could be a nice little property to live in if you want to rent the other side out.
I'm a fan of owning income property and letting tenants help pay the mortgage. There are not many hotter areas than Echo Park to own rental property.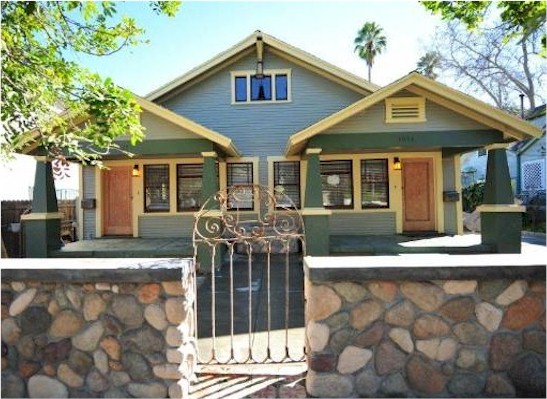 This Angelino Heights duplex has been restored and updated with a river rock wall, double porch and a permitted basement level bonus room with its own bath. The seller has not only restored this 1920's property from wood floors to windows, they've also updated the systems.
You'll find new electrical, plumbing, roof and even tankless water heaters. I'm not thrilled with the tile they used in the kitchens/dining areas but I think most people can live with the Jacuzzi tubs in place of the original claw foot tubs.
The property is listed with Coldwell Banker for $1,150,000. Seems a might high so we shall see how it goes. One unit is occupied and receives $2600 monthly.
You can move right in to the vacant unit and start collecting rent. At this price it doesn't pencil out for an investment property only.
How about a Victorian?
If you'd like to collect rent but prefer to have a larger and detached home to yourself, this Victorian house with a separate guesthouse out back could be just the ticket.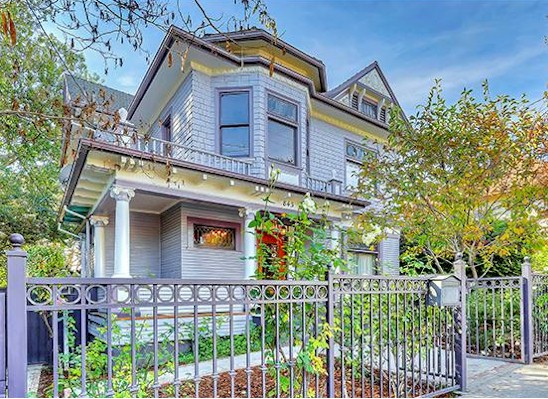 843 E KENSINGTON RD consists of a 3 bedroom, 2.5 bath home that is being delivered vacant!
The 1 bedroom guesthouse with studio rents for $1800 per month. The wood work and details have been beautifully restored and what about this lovely exterior?
It's like stepping back in time.
Listed with Berkshire Hathaway for $985,000, you can bet there will be a lot of interest in this one.
To top it off, this property is under the Mills Act providing you with a substantial tax break! If you would like to see either of these properties or have property to sell, simply call us at 213-215-4758.
We look forward to helping you build your real estate portfolio.
Jenny Durling, Broker
L.A. Property Solutions