No, I don't mean remove all the furniture and paint everything white… I mean, remove all the distractions so your potential buyers can see themselves and their own possessions in your Los Feliz home and not be distracted by yours.
Take down the family photos and replace them with something neutral. Pack your trophies and collections. And if you've gone wild with paint color, do repaint to a neutral tone.
It doesn't have to be stark white, just a neutral gray or beige that could allow furniture of any color without a major clash. The turquoise and may have been perfect with your furniture and lifestyle but not everyone can imagine themselves in such a bright environment.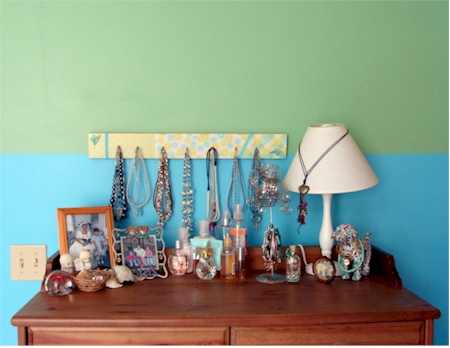 No doubt you've heard this a million times but I have to say it again,...