1973 Redesdale Ave Silver Lake -The Jenkyns House
The Jenkyns House, at 1973 Redesdale Avenue in Silver Lake was conceived by Josef Van der Kar in 1960.  Currently on its third owners, the The Jenkyns House is a prime example of modernist architecture and carries many of the traits made famous by the architect.  Punctuated by walls of glass, open living spaces and a brick wall fireplace, it is easily recognizable as one of Van der Kar's works.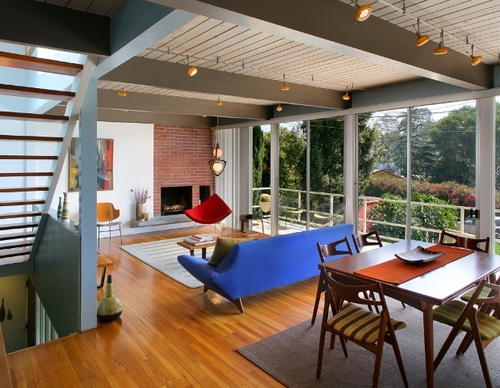 Josef Van der Kar was a second-generation modernist known both for his political activism as well as his architecture. In the early 40's, "Van" as he was known to friends, collaborated with fellow architect Gregory...