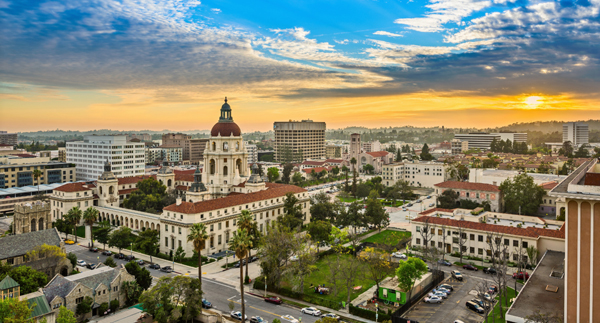 Pasadena, California is home of the Rose Bowl Stadium, the birthplace of Jackie Robinson, and a town packed with history. Located just ten miles northeast of downtown Los Angeles, even the name of this city shows its lively culture.
Originally named by its early inhabitants, Pasadena is a Chippewa word that means "Crown of the Valley". In 1873, settlers from Indiana put down roots on a narrow strip of land in the Arroyo Seco that grew into the city of Pasadena we know today.
In 1880, Pasadena designated itself as a resort town and became a hub for Eastern travelers looking to escape winter. Large, luxurious hotels sprung up, three of which are still standing: Hotel Green,...