CONGRATULATIONS, this is not an acceptance! What?!
Posted by Jenny Durling on Thursday, December 23, 2010 at 4:43:04 PM
By Jenny Durling / December 23, 2010
Comment
CONGRATULATIONS, this is not an acceptance! What?!
Some REO agents have really automated their processes. I recently wrote an offer for some clients on a duplex in the
hills of Echo Park
. It's a great property: updated kitchens, separate parking, separate yards, view from both units and both units being delivered vacant. This is especially terrific since Los Angeles has some pretty heavy-duty rent control law and being able to set market rents and find your own tenants is a huge plus. OK, my clients like this
bank owned
property and we put an offer together. Per the MLS, offers were to be "present directly to the seller" by logging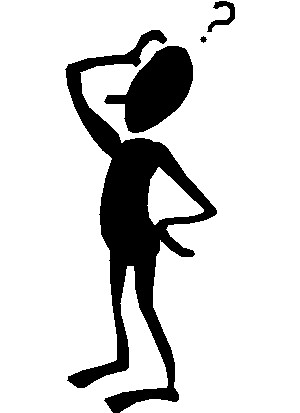 onto a website and following the instructions. Talk about automating processes! I had to register at the site as a
licensed California real estate agent
. Then I had to enter my clients' names and contact info along with just a few terms of the offer: Price, escrow period, cash or loan and earnest deposit amount. That was it! They didn't want me to send the actual offer to anyone.
The offer gets submitted
So I submitted as requested and received an auto-response that the offer was 'received'. A day later I got an email that there were multiple offers on the property and that best and final offers were due by 3pm the following day. I conferred with my clients and submitted an new, higher offer for the property within the prescribed time frames. Voila! At the appointed time, I received a rejection email for the first offer. A few minutes later, I received an email with the subject line: "CA - Altisource Homes Listing 00070848080TRNL1 Offer Accepted". YAY! The first line of the email stated "Congratulations! We would like to begin the documentation process regarding your offer..." Yay again! Not so fast... The email continued on with how I would be receiving a bank addendum within 24 hours and there was a list of items that must be returned with said addendum within 24 hours after that. The final line of the email? "PLEASE NOTE THAT THIS E-MAIL DOES NOT CONSTITUTE ACCEPTANCE OF YOUR OFFER".
What does it really mean?
OK, so what to tell the buyers. Congratulations, your offer was accepted, but then, not really? Yes, I realize that the bank will need the actual offer and I need to get a signed acceptance for it to be "official" but here we are on Dec 23. Are they really going to send me something in 24 hours and expect my clients to read, sign and return it on Christmas? I called the number provided in the listing. It sounded like a huge call center. Press 1 for this, press 2 for that... I finally spoke to a real person. I was stunned to hear that there would actually be people working Christmas Eve, Christmas day and right through the holiday weekend. Honestly, I will be stunned if we get the stated addendum within 24 hours, but my clients and I will be ready to fill out forms and return documents on Christmas Day if that's really how this plays out. I guess we'll just have to think of this as a Christmas present of sort! Happy Holidays everyone! For more information on buying bank owned properties and information on buying or selling property in
Silver Lake
,
Echo Park
,
Los Feliz,
and
surrounding areas
, contact me directly at 213-215-4758 or check out
LApropertySolutions.com
Jenny Durling Broker Associate L.A. Property Solutions 213-215-4758
info@LApropertySolutions.com
LApropertySolutions.com
Copyright © 2010 By Jenny Durling *CONGRATULATIONS, this is not an acceptance! What?!*