Dwell Magazine, Green Living and Modern Design Fan? Don't Miss Dwell on Design in Los Angeles
Posted by Jenny Durling on Saturday, June 16, 2012 at 10:08:18 PM
By Jenny Durling / June 16, 2012
Comment
Who doesn't like Dwell Magazine and the style it shares with us all? I love to see all the latest in greatest architecture and home furnishings - maybe that's why I enjoy real estate so much!  For those of us lucky enough to live in Los Angeles, Dwell on Design will be at the L.A. Convention Center June 22-24
th
.  Dwell on Design is the largest design event on the West Coast and it is being curated by none other than the editors of Dwell Magazine.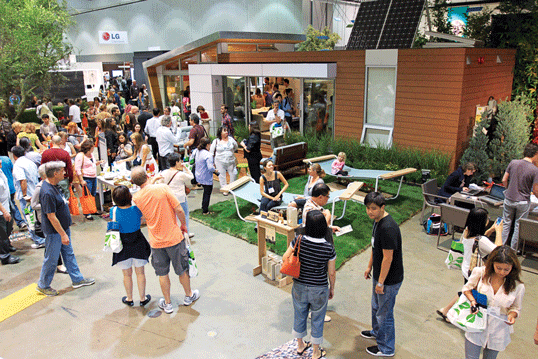 The three day extravaganza showcases the best and brightest products and services plus leaders in modern design.  Not only will there be more than 350 exhibitors on the showroom floor, there will also be 150 presentations on three different stages throughout the event.  Exhibit categories include: design materials and technology, furniture and accessories, kitchen and bath, modern lifestyle, solar and energy, small office/ office, automotive, baby/kids and prefab architecture. Would you like to take a test drive in a green car? What about checking out the latest in outdoor furniture and fixtures form prefabs, shrubs, sheds planters and to chicken coops! Basically Dwell on Design at the Los Angeles Convention Center has something for everybody and definitely enough to fill the weekend. Seminars, displays and simply too much to see and do to describe here.
Check out the video for an idea of what you can expect at this event!
Exhibit Hours: Friday, June 22 10 a.m.–8 p.m. Saturday, June 23 10 a.m.–6 p.m. Sunday, June 24 10 a.m.–5 p.m.
 Home Tours Too!
Besides what's happening at the Los Angeles Convention center, folks with an interest in architecture can also check out the annual Dwell Home Tour. A portion of the proceeds from the tour goes to the non-profit organization,
Architecture for Humanity
.  The self-guided tours visit a variety of architectural styles in various Los Angeles neighborhoods.  Set you own pace and see these homes anytime tomorrow between 10am and 4pm.  If you
register for a pass to Dwell on Design
, the home tours are included.  If you are only interested in the home tours- tickets can be purchase in person. Tomorrow's L.A. Home tour encompasses 5 prefab homes, with tickets available at the Lincoln Dealership at 1230 Santa Monica Boulevard, Santa Monica. Click on the links for a preview of tomorrow's homes.
Backyard Plug-in
Green House
LivingHome KT1.5
LivingHome, Santa Monica I
Palms Residence
Tours continue the following Sunday. June 24, the self-drive tour showcases 5 homes on the Westside of Los Angeles.  Architect David Hertz's own home (The McKinely Residence) in Venice (seen on Showtime's "Californication") is among them. Like tomorrow, the tour runs from 10-4pm and you can go at your own pace.
Quincy Jones House Restoration
Kahn Residence
Mckinely Residence
Secret House
Smith-Clementi Residence
Take the prefab tour tomorrow and head over to the Los Angeles Convention Center next week and immerse yourself in all things Dwell!
Los Angeles Convention Center, 1201 South Figueroa Street, Los Angeles, California 90015
View Larger Map
Hope to see you there!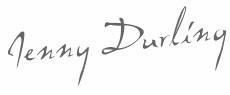 Jenny Durling Broker Associate L.A. Property Solutions 213-215-4758
info@LApropertySolutions.com
Copyright © 2012 By Jenny Durling *Dwell Magazine, Green Living and Modern Design Fan? Don't Miss Dwell on Design in Los Angeles *