Easy DIY Air Conditioner Fixes
Posted by Jenny Durling on Friday, November 3, 2017 at 4:46 PM
By Jenny Durling / November 3, 2017
Comment
Easy DIY Air Conditioner Fixes
Let's get this out of the way first: Serious AC unit troubles will always require the expertise of a qualified air conditioning professional. It would be risky and more expensive down the line if you try to fix severe air conditioner issues by yourself. There are, however, some AC problems that you can easily address on your own, at least until the problem proves to be so critical only an AC professional can deal with it. Here are some easy DIY air conditioner fixes that can save you hundreds of dollars.
Problem: Your AC unit won't turn on
When your air conditioner doesn't power up, check your circuit breaker first. It may have been tripped, so check your breaker panel and if it's tripped halfway, just turn it all the way off, then switch it back on.
It's also possible that a clogged drain line has set off the overflow shut-off switch. Make sure that the drain line is free of any blockage.
If the AC still doesn't turn on, it could be faulty or damaged wiring or a problem with your motor or compressor, and it's something that you should leave to an HVAC professional.
Problem: Your air conditioner is not blowing cool air
When your AC unit is not cooling the air, a blocked condensing unit might be the problem. You can fix this issue by making sure the exterior condensing unit is free of leaves, shrubbery, twigs, and debris that may be blocking airflow. A dirty air filter can also cause air circulation problems and make the coil freeze, so check it and keep it clean.
If your outside unit gets directly hit by the rays of the sun, you might want to build some shade around it. That should help it become more efficient at cooling.
If none of these efforts solve the cooling problem, then it could be a problem with the compressor or refrigerant, and only AC professionals can and should fix that for you.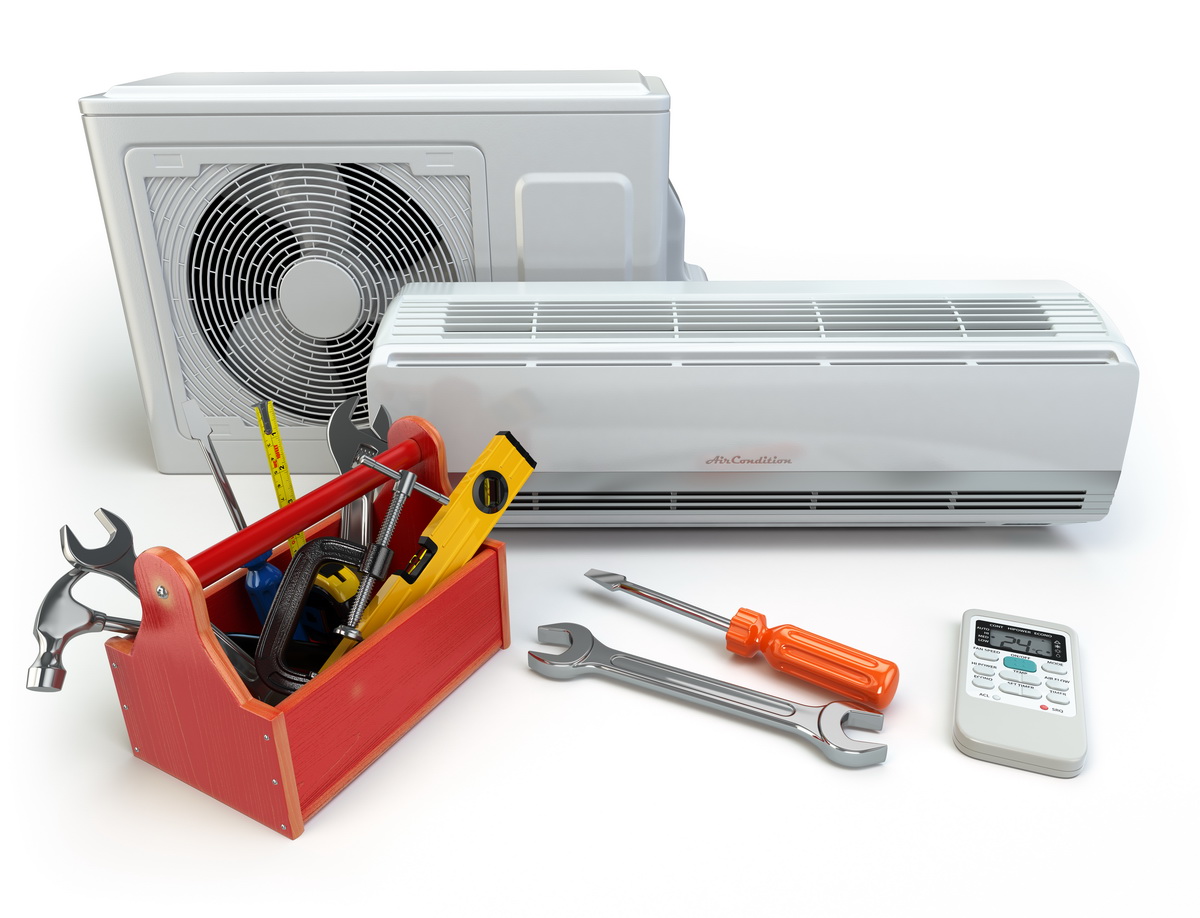 Problem: Your AC is not cooling your home well enough
So your AC is on, the thermostat is properly set, and yet your home remains hot in some parts. It's possible that there is something wrong with the insulation of your house. To make sure all the cold air is sealed in, check your entire home for cracks or gaps that may be letting some of that cold air out.
You may also need to check out your ducts and make sure that there is air passing through it. If the ducts are dirty, they are going to need some cleaning. You also have to make sure that these same ducts are properly sealed.
The placement of your furniture could also affect the distribution of cold air in your home. Make sure that sofas and other heavy furniture aren't blocking air conditioning register intakes and outlets.
Problem: Frozen AC
When ice builds up on your air conditioning unit, it could either be because of insufficient airflow or due to refrigerant issues.
The evaporator coil freezes up when airflow is reduced or restricted. As mentioned earlier, airflow can be restored by cleaning your filters or making sure that nothing blocks your exterior condensing unit. You should also let the ice thaw completely—a process which could take hours—before turning the unit on again. When the ice has melted, turn the unit on with new or clean air filters. If airflow remains restricted, the unit will likely ice up again, and that means you probably have a refrigerant leak or a low refrigerant level, which is a problem best left to the professionals.
Problem: Water leaks
There are several causes for AC unit to leak water. The most common reason is a clogged condensate line. If there's a blockage in the line, it cannot effectively drain condensation from the overflow pan, which would then overflow. Use a wet/dry vacuum to suck out the blockage.
It's also possible that your AC leaks because of an overflow pan with small holes and cracks. You can plug these holes with epoxy, or you can just replace the whole thing.
With these easy fixes, you won't have to call an air conditioning specialist every single time an issue comes up, and that should save you a lot of money. Be sure to hire a professional if you have more complcated issues and of course, give us a call at 213-215-4758 if you are looking to buy or sell a home!