Echo Park: Black Birds Small Lot Homes Coming Soon
Posted by Jenny Durling on Thursday, January 29, 2015 at 1:47 PM
By Jenny Durling / January 29, 2015
Comment
On an Echo Park hillside, architect Barbara Bestor is bringing a new twist to development under the Los Angeles' small lot subdivision ordinance.
Blackbirds, an 18-unit project under development by LocalConstruct, offers what Ms. Bestor calls "stealth density." The project has been in the works for quite a while now but as you can see from the photos below, they are getting closer. This month, they started offering hardhat tours.
Let me know if you'd like me to arrange one for you.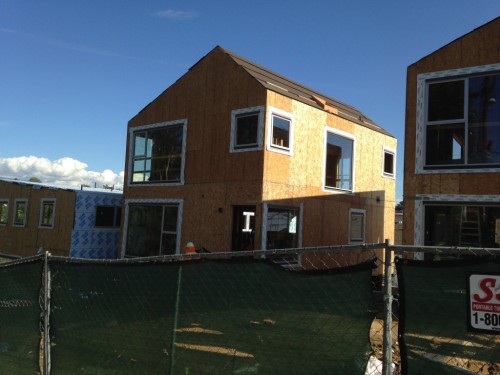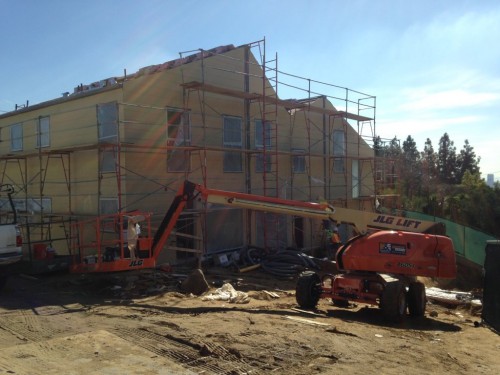 The word on the street is that some of these homes will hit the multiple listing service (MLS) in March 2015. These Echo Park homes, offering 1,350 to 1,650 square feet each, are being built in single units, duplexes, and triplexes, all clustered around an internal street and common landscaped area.
Their pitched roof lines were designed to mimic the surrounding neighborhood. Each home will have covered parking and a private yard.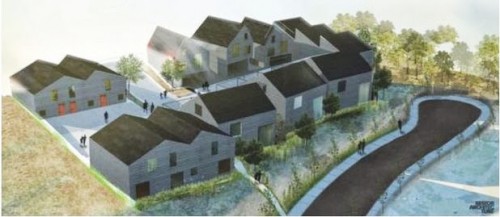 Blackbirds, in Echo Park
The design layout was inspired by the Dutch concept called Woonerf or "living street." In a true woonerf, pedestrians and cyclists have priority over motorists. Ms. Bestor has refocused the idea "through a Los Angeles-specific lens," in order to offer parking for residents and their guests.
Bestor says that the "emphasis of the design is on a higher quality of life within an urban context by promoting interactions with your neighbors, connections between units with native landscaping, and a density increase with sensitive scale and massing."
Home prices at Blackbirds have yet to be announced but should be available soon.
Please contact us if you would like additional information on the project. Keep in mind, that registering with the sales office without bringing your own agent, will preclude you from having any representation should you decide to buy one of these homes so make sure you take an agent with you.
Call us at 213-215-4758
L.A. Property Solutions