Essential Outdoor Home Maintenance You Can Do Yourself In Spring
Posted by Jenny Durling on Monday, April 2, 2018 at 5:26 PM
By Jenny Durling / April 2, 2018
Comment
Spring is a time of growth and change, with new life popping up everywhere and hotter days around the corner. These changes impact your home, so now is a critical time to assess any damage that may have occurred over winter and get your home ready for summer. Make sure to take care of these essential home maintenance projects now so you're ready to enjoy your outdoor spaces this summer.
Clean and Repair Gutters
This is a job that should be done in the fall and spring both, and for good reason: your gutters divert water that runs off the roof away from your house, protecting siding and keeping water away from your basement and foundation. When you're cleaning gutters, check for damage to make sure they can function properly. If you spot any damage, such as holes or leaky joints, This Old House has a great resource for how to make these repairs yourself.
Check Your Roof for Damage
Even in a climate where it doesn't snow, harsh winter weather that includes rain, hail and wind can take a toll on your roof. If you feel comfortable on a ladder, it's fine to go up on your roof to get a close look, but you can also do this with binoculars or a camera with a zoom lense. According to DIY Network, you want to look for curled or missing shingles, rusted flashing and any cracks in caulk. Signs that your roof needs repairs can also show up in your gutters, so look for loose bits of roof asphalt when cleaning gutters. Summer sun can be hard on your roof, too, and if you have any damage now, it can get even worse when hotter weather hits.
Assess the Health of your Lawn and Landscape
Spring is the perfect time to consider the health of your landscape and any changes you might want to make. This is the time of year to plant new trees, and adding to your landscape now can give your house some extra shade later in the summer and reduce heating costs. At the same time, tree branches that hang too close to your roof could cause damage and trimming those back will be easiest before leaves are in full bloom.
Get Outdoor Spaces Ready for Use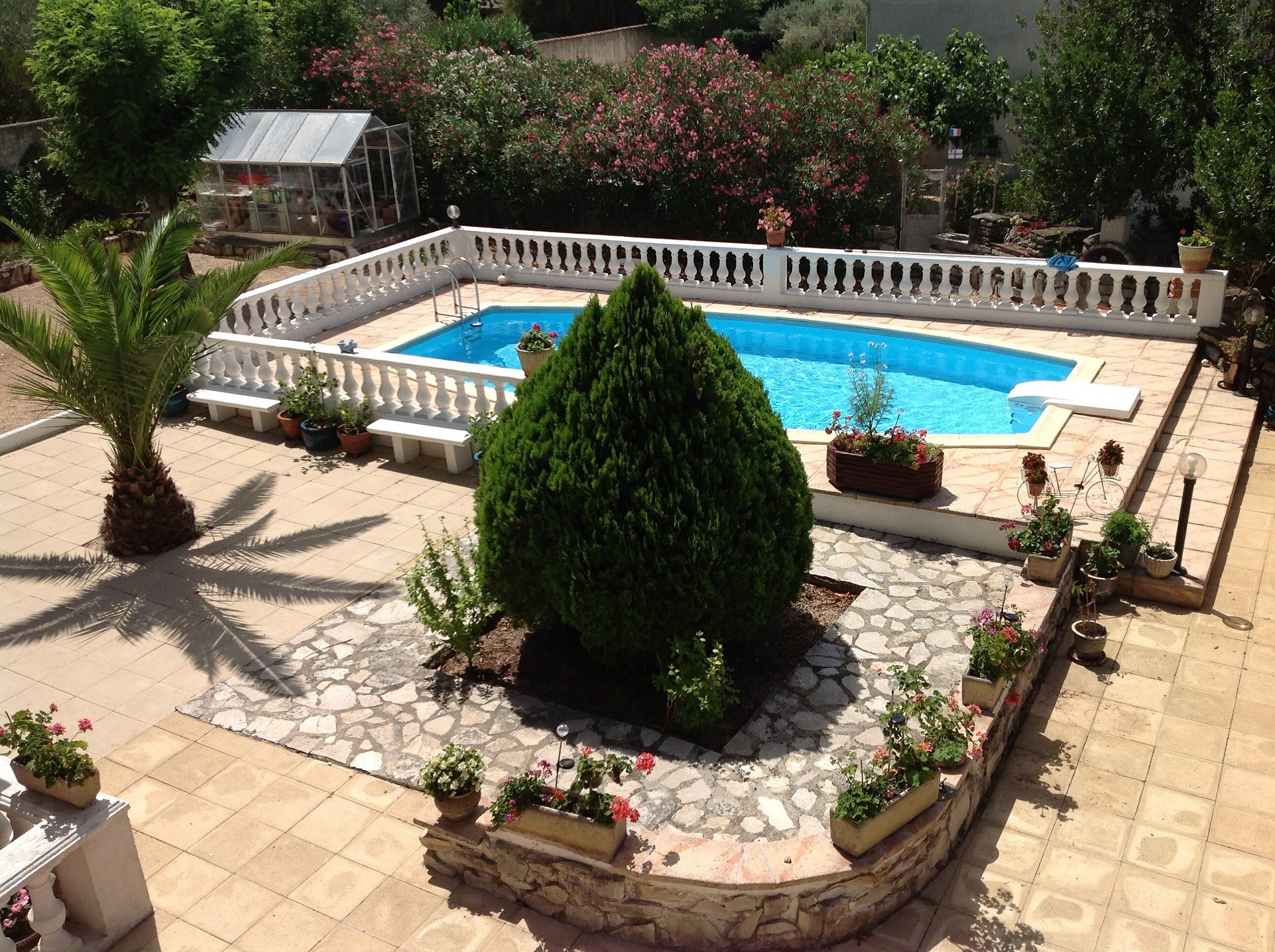 This time of year is when everyone starts heading outdoors again, so get outdoor living spaces and pools ready. Cooler temperatures over winter can lead to damage of surfaces like concrete or flagstones. For everyone's safety, inspect those for trouble spots that need to be fixed before use. Any outdoor woodwork like decks, trellises and pergolas need to be re-sealed periodically, and doing that in spring gets them in top shape for summer.
If you have a swimming pool, start preparing to open it by getting the right supplies ahead of time. Go ahead and get the pool supplies you'll need, including chemicals and cleaning equipment, so that the process of reopening your pool goes smoothly and quickly. You should also clean up around the outside of your pool and trim any plants that are close to it in order to reduce plant debris making its way into the pool.
While you're tackling outdoor maintenance, spring is also a great time to do some DIY projects to spruce up your outdoor living spaces. Get ready for entertaining by building this DIY serving station from The Huffington Post for your pool or patio area. Make sure you have the right tools for the job, and if you need a little guidance, a tool review can help point you in the right direction.
Spring is a natural time to make changes and focus a little on upkeep of your home's exterior. Checking your roof and other outdoor spaces is the perfect example of how an ounce of prevention goes a long way. Taking this time now is worth the cost savings of avoiding big problems later, on top of the joy you will get from having an outdoor space that's ready for summer fun. Spring is also a great time to buy or sell a home. Let us know how we can help you!