Finding Your New Home - First Choose Your Los Angeles Neighborhood
Posted by Jenny Durling on Monday, February 13, 2012 at 1:00:55 PM
By Jenny Durling / February 13, 2012
Comment
When you think about the features and benefits of your new home, which single feature cannot be changed once you've made your purchase?
The location...
You can remodel a kitchen or bathroom. You can probably add a room. You can repaint and re-carpet or possibly even knock out a wall. But once you've chosen the location, there you are, for better or for worse. So consider location first. Los Angeles is a huge place and there are a variety of neighborhoods. You're certain to find one that fits your lifestyle but there are a few things to keep in mind.
The commute time...
First consider distance and ease of getting to work, school, shopping, and fun. If you or someone in your family has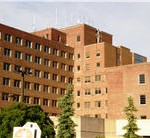 medical issues, consider the distance to doctors and hospitals. If you're a church-goer, consider the distance to the nearest church of your denomination. Los Angeles traffic poses particular issues. If you have a flexible schedule, you can get away with living farther from work as long as you are driving at off times. Remember that sometimes shorter distances come with longer commute times– it all depends upon the streets and the traffic. So when you share your desired location with me, tell me why. I'll show you homes with the quickest commute times to where you want to go. If you work downtown L.A. there are alot of great places to live within an easy commute including
Silver Lake
,
Echo Park
,
Los Feliz
and
South Pasadena
, just to name a few. Simply tell me where you need to go most often and I'll guide you to the most convenient
Los Angeles neighborhoods
.
Schools...
Do you have children or are you planning to have them soon?  Private schools can be very costly. If you plan to send your children to public school, you'll want to know the best schools in the areas you are interested in.  You may love Silver Lake, but if you want your children enrolled in
Ivanhoe Elementary School
, you need to first make sure you buy in the right part of Silver Lake. The same holds true for Los Feliz and it's coveted
Franklin Avenue Elementary School.
 There are a number of charter schools and magnet schools in Los Angeles too. Just keep this in mind when buying your Los Angeles home as it might be worth it to pay more for a house in a great school district.
 The people...
Next is the neighborhood makeup. You want to feel comfortable in your surroundings.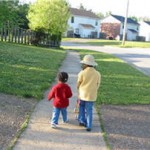 But remember, as a licensed real estate agent there are questions about the neighborhood that I'm not allowed to answer. This would include the age or marital status of the residents, along with their race and/or religion.If those demographics matter to you, you'll need to do a little research of your own. Take a drive through likely neighborhoods. Look at how the homes are kept, notice the people you see. You can even stop and talk with people, and ask them about life in their neighborhood. Stop into restuarant or local grocery store to get a better idea of who lives in the area. You have a life to live. I'll help you enjoy that life by helping you choose a home where you'll be comfortable – and where you won't have to spend more time in your car than in your home. For information on
Silver Lake
,
Echo Park
,
Los Feliz,
and
surrounding areas
, contact me directly at 213-215-4758 or check out
LApropertySolutions.com
Jenny Durling Broker Associate L.A. Property Solutions 213-215-4758
info@LApropertySolutions.com
LApropertySolutions.com
Copyright © 2012 By Jenny Durling * Finding Your New Home - First Choose Your Los Angeles Neighborhood*