First Sights to See After Moving to Los Angeles
Posted by Jenny Durling on Saturday, June 1, 2019 at 7:20 AM
By Jenny Durling / June 1, 2019
Comment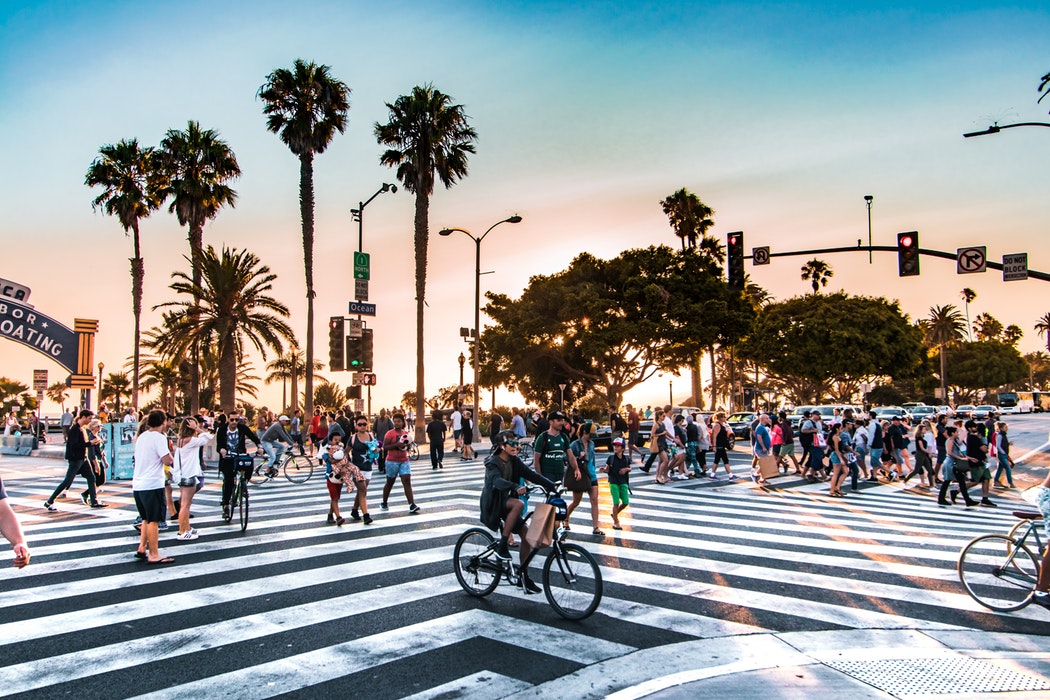 Moving to a new city brings all kinds of new challenges and adventures. If you're moving to Los Angeles, after unpacking, go out and check out your new city. Start with these spots to get to know the many facets of the sprawling, diverse city of LA.
Begin with the classics
Since you're new to town, own it and see all of the tourist attractions you've seen on television and in movies your whole life.
Hollywood
Hollywood is what made Los Angeles famous, after all. Go find your favorites at the Hollywood Walk of Fame, then walk a few blocks to indulge your inner movie fan at the Hollywood Museum in the Max Factor building, which has everything from one of Dorothy's shoes from "The Wizard of Oz" to an exhibit on Superheroes. A block from that? The Chinese Theatre, where you can see the handprints of generations of stars before catching a movie. After you get settled into your new home, check out the upcoming concerts and events so you can enjoy the Hollywood Bowl.
Griffith Observatory
James Dean's visit to the Griffith Observatory was made iconic in "Rebel Without a Cause." Your visit there will be less dramatic, but still plenty of fun. While you're at the observatory, get a good look at the iconic Hollywood sign that's nestled in the mountains of the Hollywood Hills neighborhood.
LA sports
Los Angeles is home to many iconic sports teams, including two MLB teams, two NFL teams, two NBA teams, one NHL team, and one MLS team. So grab a seat at the Lakers game at the nearby Staples Center or enjoy a couple of Dodger Dogs at the ballpark. But even after you've had your fill of hot dogs and gameday snacks, can you truly say you're an Angeleno if you haven't had a hot dog at Pink's?
Get outside for year-round fun
Regardless of why you're moving to Los Angeles, the weather is a plus. Take advantage of it by getting outside as much as you can.
Exploring the coast
Your first stop should be -- where else? -- the beach. El Porto Beach in Manhattan Beach is a favorite for surfers. Enjoy the sun and sand, and maybe get inspired to take a lesson. Take a ride on the iconic Ferris Wheel and carousel at Santa Monica Pier, then see ocean life up close at the Santa Monica Aquarium.
Keep an eye on the pier's events calendar even as you become acclimated to your new home, as you will find a bevy of things to do every week of the year. Head south to get to the Venice Beach Boardwalk for unique shops, restaurants, and skate and surf shops. You may even run into a mime or juggler.
The Pacific Coast Highway, part of State Route 1, is just over 659 miles long and offers incredible views of California's coast. Go for a road trip if you want to visit some of LA's nearby coastal cities.
Hiking in the hills
The hills in Los Angeles offer residents plenty of spots to go for a hike or run. At Runyon Canyon Park, hikers of all ability levels can find the right loop for them. There's also a dog park if you want to bring your pup to run around. If you want a less challenging walk, stop by Echo Park and take a lap or two around the lake, or jump in a pedal boat. But don't leave without seeing the Lady of the Lake Statue.
Enjoy LA's arts and culture
To truly get to know your new home, you need to visit the many places you can find beautiful art and architecture.
Museums in LA
Start at the Getty, the museum that showcases European art, including rare, illuminated manuscripts and work by artists such as Van Gogh and Cezanne. For contemporary art, see the Broad, including Yayoi Kusama's Infinity Mirror Room and the work of Basquiat. The Los Angeles County Museum of Art has a comprehensive collection of art and even has musical performances.
Symphonies and orchestras
Speaking of music, after a move, what could be more relaxing than an evening of electrifying music presented by the Los Angeles Philharmonic? The LA Phil presents over 250 concerts each year at the Walt Disney Concert Hall and the previously mentioned Hollywood Bowl. Be sure to look at the calendar for each venue to see upcoming events and shows.
Architecture and historic landmarks
Los Angeles' architectural offerings are so rich you may want to consider taking a tour so you can enjoy with friends and family when you show them around town. Don't miss the mid-20th century modern Eames House, where you can take a tour of the exterior or interior with a reservation.
For a trip back to the 1800s, take a drive down South Orange Grove Boulevard to view "Millionaire's Row." These Victorian mansions showcase various styles of architecture and are apart of the unique history of Pasadena.
Moving to Los Angeles
If you're looking to move to the LA area, get in touch with our expert real estate professionals at LA Property Solutions. Our team represents property buyers and sellers throughout North East LA, including downtown Los Angeles, Los Feliz, Silver Lake, Echo Park, Eagle Rock, Hollywood Hills, Pasadena, Altadena, and the Sunset Strip, as well as the San Fernando and San Gabriel Valleys.
For more information contact us at (323) 794-0150.