Frank Lloyd Wright 144th Birthday Celebration at Barnsdall Art Park in Hollywood June 10, 2011
Posted by Jenny Durling on Wednesday, June 8, 2011 at 11:40:21 AM
By Jenny Durling / June 8, 2011
Comment
Join the celebration of Frank Lloyd Wright's 144th Birthday at Barnsdall Art Park on June 10th from 6-10pm.  The event is presented by Friends of the Hollyhock House in conjunction with the Art Deco Society of Los Angeles.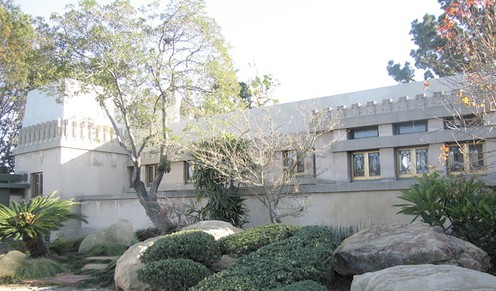 Frank Lloyd Wright (June 8, 1867 to April 9, 1959) is one of America's most revered and well- studied architects, famous for his prairie style and concrete block creations. What better place to celebrate his birthday than at Barnsdall Art Park, on the west lawn ofthe famous
Hollyhock House
, commissioned by Arline Barnsdall in the early 1900's.
Fundraising Effort to Restore and Revitalize the Barnsdall Park Grounds
Friends of Hollyhock House
is once again embarking on a major fundraiser. The event is being co-hosted by the
Los Angeles Art Deco Society
-  a group that celebrates and preserves the architecture, art, music, dance, clothing and elegance of Art Deco.  The current fund drive will continue over the next two to three years for the purpose of restoring the landscape around
Frank Lloyd Wright's Hollyhock House
. Now that the house itself has been restored to its original glory, it only makes sense to bring the grounds up to par! For those who have not been inside the Hollyhock House, this is a great time to go and even if you have, it's a good time to revisit as interior photos can be taken.  Interior photography is something that is rarely allowed in the
Hollyhock House
so take advantage of this opportunity while it is available. The 1
st
floor of the house will be open with docents available to answer questions and provide information. After touring the Hollyhock House, stick around for the fun!  There will be food trucks, a silent auction, lots of wine and music provided by
Jim Ziegler's Swingsations
and Wendy Rea for your Art Deco era pleasure, and of course, birthday cake!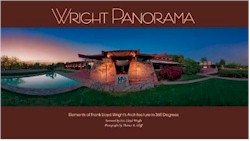 Eric Lloyd Wright, son of Lloyd Wright and grandson of Frank Lloyd Wright will be in attendance to help raise funds as well. Contributors of $250 or more will receive a copy of the book "Panorama Wright- Elements of Frank Lloyd Wright's Architecture in 360 Degrees ". Eric Lloyd Wright wrote the introduction to the book and will personalize the copies for those contributing $1000 or more. Tickets  for the Frank Lloyd Wright 144th Birthday Celebration are on sale now at
Brown Paper Tickets
.   Order online as tickets will be more expensive at the door. The party takes place this Friday from 6pm to 10pm. Come out and join the celebration while supporting a great cause at the same time.
Barnsdall Art Park and the Hollyhock House are located at 4800 Hollywood Boulevard, Los Angeles, CA
View Larger Map
For more information on Hollywood and
Silver Lake
,
Echo Park
,
Los Feliz,
and
surrounding areas
, contact me directly at 213-215-4758 or check out
LApropertySolutions.com
Jenny Durling Broker Associate L.A. Property Solutions 213-215-4758
info@LApropertySolutions.com
LApropertySolutions.com
Copyright © 2011 By Jenny Durling *Frank Lloyd Wright 144th Birthday Celebration at Barnsdall Art Park in Hollywood June 10, 2011*