Health-Conscious Home Modifications
Posted by Jenny Durling on Wednesday, December 20, 2017 at 8:07 AM
By Jenny Durling / December 20, 2017
Comment
Health-Conscious Home Modifications
In all likelihood, your home is where you spend the majority of your time, so making sure it's a healthy environment for your mind and body is important. Sick house syndrome is a real thing, whereby lead paint, pesticides, mold, and other household problems are leaving their occupants with real diseases, like asthma. Most homeowners spend between $211 and $6,298 nationally to address home safety concerns related to lead and asbestos removal and improved air quality.
Let's take a look at the biggest offenders and how you can resolve these risks.
Removing Carpeting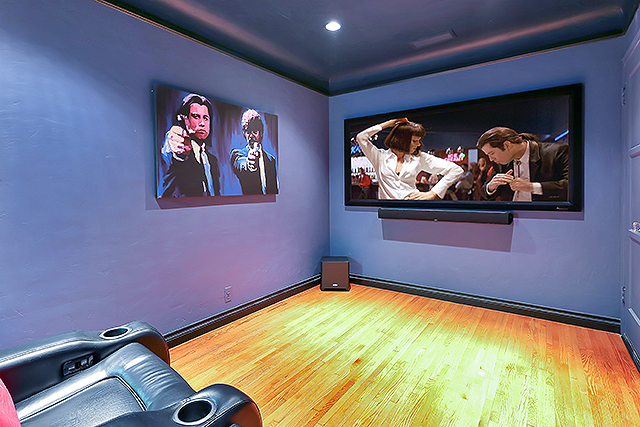 If someone in your home is an allergy sufferer, there's plenty of good reasons to rip out that carpet and install an alternate flooring. While the Carpet and Rug Institute defend carpeting, claiming that it traps allergens, the Asthma and Allergy Foundation of America points out that the slightest movement disturbs them. So for example, a small child sitting down to play on the carpet is immediately inundated with foreign substances that could trigger allergic reactions. Consider replacing carpeting with hardwood or laminate flooring.
Add a Doormat (Outside and Inside)
A lot of dirt and allergens make their way into your home just like everything else through the front door. Provide a doormat for wiping feet on both sides of the entryway to decrease the amount of bad stuff coming in. Make sure to purchase mats or rugs that are washable.
Filter Your Drinking Water
If your refrigerator doesn't have a water filter, you can easily add one to your kitchen tap. If you are drinking filtered water from the refrigerator, make sure to change the filter every six months at a minimum.
Create a Water-Smart Landscape
If you like the green approach to living, one thing you can consider is converting your water-sucking yard into one that requires very little water usage. A water-wise landscape could incorporate a few of these ideas:
Use artificial grass for a small space. These grasses come in many beautiful varieties and are drought-resistant.
For large areas of grass, consider large mulched or gravel and stone beds. You can even add a fire pit and sitting area for ambiance.
Fill your landscape with succulent plants like aloe and burro's tail which will add color to your garden.
If you like a splash of color, consider perennials that are more drought-resistant, such as salvia, yarrow and Russian sage.
Improve Your Air Quality
All people should take an interest in improving the quality of the air they're breathing inside their home, and this can be done in some very economical ways.
Open your windows to allow fresh air in every day for at least 5 to 10 minutes.
Make sure you track humidity and that you keep it between 30-50 percent. You may need to buy a dehumidifier and use your air conditioning to control this.
Indoor plants, like English ivy, peace lilies, and snake plants can be used to remove toxins from the air.
Keep your home clean by dusting and vacuuming regularly.
Purchase an air purifier for rooms where you're spending a lot of time.
Install a Shower-Filtration System
To reduce the inhalation of chlorine found in city water, you can install a shower-filtration system for as little as $85.
Have a Quiet Nook
While we're talking about healthy homes, we aren't just talking about changes that can improve your physical health. You can also create a cozy, relaxing space in an unused bedroom that you can use for reading or meditation. Reading has numerous benefits, such as increased intelligence, reducing the risk of Alzheimer's disease, and helping you relax which will decrease your stress. Using this soft, warm space for meditation can also bring about benefits. Meditation will lower your blood pressure, boost your immune system, relieve pain, and much more.
You can't control every unhealthy thing you'll come across, but you can take steps to make sure while you're at home, your environment and surroundings are as healthy as possible. Make your nest a safe space for improving your physical and mental health. A healthy home will improve your sleep, energy, and overall happiness.
If you are looking to buy or sell a home, give us a call at 213-215-4758 or drop a line and we'll get right back to you!