Hollywood Dell - A Small-Town Pocket in the Heart of the City
Posted by Jenny Durling on Wednesday, June 4, 2014 at 10:23 AM
By Jenny Durling / June 4, 2014
Comment
Voted one of "10 Best Neighborhoods You Have Never Heard of" in 2004 by Los Angeles Magazine, Hollywood Dell is a cozy enclave of about 1000 homes just minutes away from the bustling heart of Hollywood.
Hollywood Dell is bordered by Franklin Avenue to the south and the Hollywood Reservoir to the north. You can enter the neighborhood from the west via Cahuenga Terrace. Its eastern edge nestles right up to Beachwood Canyon.
If you are interested in Beachwood Canyon, click here for the homes currently for sale in that neighborhood.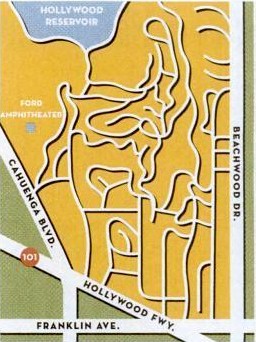 While it used to be home to many famous celebrities, "The Dell" in the Hollywood Hills now attracts young families who work in and around the film industry and who live happily among the neighborhood's population of "old-timers".
The neighbors may be relatively small in numbers but they are strong in presence. The Hollywood Dell Neighborhood Association, called The Hollywood Dell Civic Association works hard to make sure the neighborhoods' concerns are heard and life in the Del continues to improve for everyone.
The Dell, originally named "Bryn Mawr", had been part of Whitley Heights prior to the construction of the 101 freeway. Residents enjoy easy freeway access, a quick trip to the Hollywood Bowl and the convenience of being close to the ever-popular Sunday Hollywood Farmer's Market at Ivar and Selma Avenues.
You'll Love Living in Hollywood Dell if:
You like Spanish Colonial Revival architecture – Marked by stucco walls, clay tile roofs and terracotta ornamentation, this is the most common architectural style of homes in the Hollywood Dell. The same goes for neighboring Whitley Heights and other areas of the Hollywood Hills and Even the Moreno Highlands In nearby Silver Lake.
You like a small-town vibe – There's something special about the way that Hollywood Dell's center point is lower than its entry points. It feels less exposed and more protected. That sense of isolation makes you feel like you've landed in a small town where kids can ride bikes unattended and neighbors call each other by name when they pass even though it's so close to Hollywood proper.
You want active, organized neighbors – The Hollywood Dell Civic Association, Friends of La Rocha Trail and Friends of Franklin Ivar Park are all grassroots groups that have banded together and made big moves to preserve the beauty and quietude of The Dell. They are very active online and hold regular in-person meetings as well.
You want to enroll your child in a good elementary school – Cheremoya Avenue Elementary School consistently scores above 800 on the Academic Performance Index (API). This is well above average and may be partly attributed to The Cheremoya Foundation, a non-profit organization created by Hollywood Dell residents that raises money to enhance the school's facilities and academic environment.
Neighborhood Highlights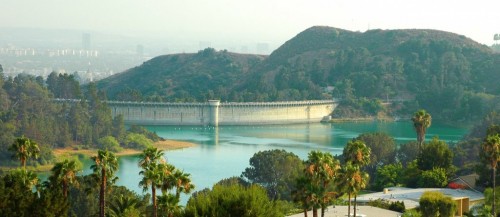 The majestic Lake Hollywood Reservoir near Hollywood Dell
Lake Hollywood Reservoir (2600 Lake Hollywood Dr ) – A flat 3.3-mile paved loop encircles the Lake Hollywood Reservoir and allows for biking, running or walking. No dogs are allowed and you will likely be cited if you try to sneak Fido in. With less people than Runyon Canyon, spectacular views of the city and the Hollywood sign, this trail is an easy way to find peace and solitude in the center of the city.
La Rocha Trail (between Deep Dell Place and La Punta Drive) – A pristine stretch of greenspace, this beloved trail was nearly turned into a mega-mansion development in 2011. Thankfully, the residents of The Hollywood Dell fought long and hard to preserve the space and ended up negotiating its purchase. Now, the public (and their furry friends) can enjoy this permanent park overseen by the Santa Monica Mountains Conservancy.
Notable Films Shot in Hollywood Dell
Double Indemnity (1944) – In the scene where Barbara Stanwyck and Fred MacMurray stand in the foyer of a Spanish Colonial Revival home with a curved staircase behind them, they are inside a Hollywood Dell home that now belongs fittingly to a set decorator named Mae Brunken. If you are curious, click here to read about Ms Brunken's home.
Hollywood Dell Real Estate Tip
Coming soon to a triangular shaped piece of property at the intersection of Ivar and Franklin Avenue is the state-of-the-art Franklin Ivar Park where local families can climb a rock wall, play on a playground, and picnic under shade structures with built-in solar panels. There will be a turf field, amphitheater, demonstration gardens and plantings that both filter storm water runoff and smog! These projects can certainly up the value of homes on the adjacent streets once completed, so best to buy a home in Hollywood Dell now before that happens, especially if you have young children who would love growing up with a beautiful park walking distance from their home.
Hollywood Dell Super Hidden Secret
Interior Designer and Tastemaker, Maxime Jacquet, lives on Rinconia Drive in Hollywood Dell and likes to treat his neighbors to a revolving art show in his front yard. Driving by, you may find anything from a horse statue with a lampshade on his head to a life-sized replica of David, with his muscly torso wrapped in pink tape.
#1 Most Interesting Fact About Hollywood Dell
In the 1960s, a man called Peter the Hermit lived in a bungalow in the Hollywood Dell. He was known for sharing spiritual wisdom with famous actresses such as Jane Russell, Marilyn Monroe and Lana Turner. He said, "They come to me to learn of the higher spiritual world and to be healed." Peter's look was so distinctly ancient, with his unruly white beard and long hair, that he spent the other half of his career making appearances in biblical movies.
For information on buying property in Hollywood Dell or the Hollywood Hills, give us a call at 213-215-4758.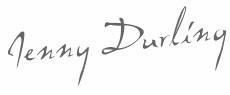 Hollywood Hills Real Estate for Sale
Photo credit: By Clinton Steeds from Los Angeles, USA (Lake Hollywood Reservoir) , via Wikimedia Commons