How Many Square feet are in that Los Feliz house? Are you SURE?
Posted by Jenny Durling on Wednesday, May 15, 2013 at 11:18 AM
By Jenny Durling / May 15, 2013
Comment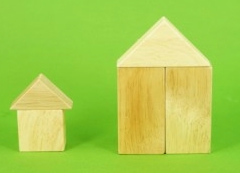 Home buyers usually have some idea of the approximate number of square feet they're looking for in a new home.
It might be a number similar to the home they currently occupy, or it might be a larger number – based on feeling too cramped in their current home. And of course, some might be downsizing to a smaller home because they want less to clean, maintain, heat, and cool.
You might argue that the buyer doesn't really need to know the square footage. He or she can see and feel the space upon touring the home. And that's true. But not absolutely true. If a home has been staged well and all "extra" furniture and clutter removed, it will look and feel bigger. Buyers might move in with their own furniture and find that it doesn't all fit.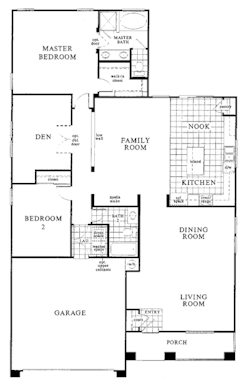 Sellers, when the square footage is misstated on a property brochure, an on-line listing, in the MLS, etc., it can lead to legal problems later.
Why take a chance? When you list your home here in Los Feliz don't rely on public records. They just might be mistaken. You can avoid this problem and make things even easier for your potential buyers by measuring and noting the various room sizes.
I highly recommend having a floor plan of the home drawn up. With room by room measurements, your buyer will know whether their king size bed AND their dresser will fit in the bedroom. They'll know whether their oversized couch or their baby grand piano will find a place in their new home.
They'll know whether the dining room will accommodate both the dining table that seats 12 and the chairs that go with it. Having that information available just might be the detail that sells your home.
And when you're the buyer, take your own measurements.
If you have the kind of oversized furniture I just mentioned, keep those measurements with you, so you can decide instantly whether or not they'll fit into a home you like. It doesn't hurt to bring a tape measure along with you as well. I keep one in my car for just this reason. Sometimes homes are actually larger than the square footage stated in title records.
Check for permits with the department of building and safety to determine if additional square footage was added with permits. Appraisers will only count the legal square footage of the property when calculating current property value so you'll want to make sure the basement conversion was done legally when you determine the price you are willing to pay for your new Los Feliz home.
If you're buying a home here in Los Feliz, take the extra few minutes to verify square footage. It will save you time and trouble in the long run.
If you're thinking of selling your Los Feliz home, get in touch. We'll be happy to give you tips on how to make your home appeal to the greatest number of potential buyers.
Jenny Durling Broker
L.A. Property Solutions 213-215-4758
info@LApropertySolutions.com LApropertySolutions.com
Copyright © 2013 By Jenny Durling * How Many Square feet are in that Los Feliz house? Are you SURE?
Homes Currently For Sale in Los Feliz