How to Deal With Mold In Your Los Angeles Home
Posted by Jenny Durling on Wednesday, July 14, 2010 at 7:56:44 AM
By Jenny Durling / July 14, 2010
Comment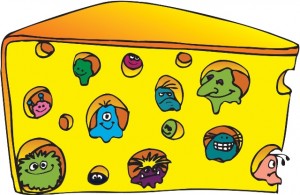 How do you
deal with
mold
in your home
? Is it really a problem? When most people think of threats and health hazards in the home, the last thing they think about is
mold
. Some people, on the other hand, are terrified by
mold.
First of all, we have to understand what
mold
really is and how to
deal with mold
in our home.
Mold
is neither plant nor animal. It is a kind of fungus.
Mold
will always be present anywhere, all it takes is the right amount of moisture, food, and humidity. According to the National Association of Home Builders , in just 48 hours, a moist environment combined with the right room-temperature conditions can lead to
mold
growth.  
Mold
has existed for 400 million years and no one is exempt from being exposed to it. Here are the proper ways of
dealing with mold in your home:
1. Inspect areas where mold is likely to grow

This includes areas that are moist and humid such as basements, bathrooms, kitchens,  and in walls moistened by leaky pipes. Mold could also grow on paper products, wood products, ceiling tiles, fabrics, and carpets. Always check these areas if they are moist or damp. Keeping surfaces clean and dry is the best way to prevent mold. It is advisable that bathrooms, kitchens, and laundry rooms have proper ventilation or if not, have an exhaust fan to vent the air outside since washing, cooking, and bathing can put moisture into the air. Attics and basements also need to be properly vented.
2. Have a regular schedule for cleaning your entire home.

While you cannot totally eradicate mold spores from your home, regular cleaning, especially in areas with high humidity and moisture, will greatly lessen mold problems. The U.S. Environmental Protection Agency (EPA) recommends that you only deal with mold if the moldy area is less than 10 square feet. For larger affected areas, you may want to hire a professional mold removal contractor. Make sure that the people you hire are professionals.  If the mold contamination is in heating ducts or other household systems, professional help is also required.  When dealing with mold, avoid breathing in mold and mold spores. Use breathing masks, protective eye wear and gloves. Respirators are available in the hardware store for only $12-$25. While cleaning a room with molds, make sure to keep the area ventilated, open the windows or exhaust fans.
3. Be aware of the health hazards of mold Exposure to mold may lead to serious health risks - the most common is allergic reactions. Symptoms may include sneezing, runny nose, itchiness in the eyes, and skin rashes. Molds may also trigger asthma attacks in asthmatics. Other illnesses associated with mold, though not yet proven, are: headaches, dizziness, memory loss, cancer, and pulmonary hemorrhage.
It is also important to know about the home insurance policy on
molds.
Damage to property as a result of
molds
is excluded from the homeowner's policy. The insurance industry justifies this by saying that damage due to
mold
is excluded to keep the homeowner's insurance affordable. If a policy holder wants this coverage, they would have to pay extra for it. Now that you know more about
molds
, make sure to do all preventive measures. Even if you don't see mold, if you smell a musty odor, make sure to inspect all possible areas where it may be hidden and do the necessary clean up to avoid further damage to your property or potential health hazards.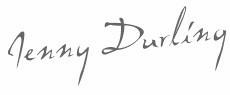 Jenny Durling Broker Associate L.A. Property Solutions 213-215-4758
https://lapropertysolutions.com