How to Organize Your Home the Fun Way
Posted by Jenny Durling on Thursday, April 4, 2019 at 9:32 AM
By Jenny Durling / April 4, 2019
Comment
Your home is a reflection of you. It's your sanctuary and refuge from the busy world and where you make cherished memories. If you've got clutter in your home that's giving you stress, it's time to tackle the problem head-on. You don't need to be a tidying expert to get your house in tiptop shape. Below are some examples of how you can organize your home, and you may even have some fun while doing it.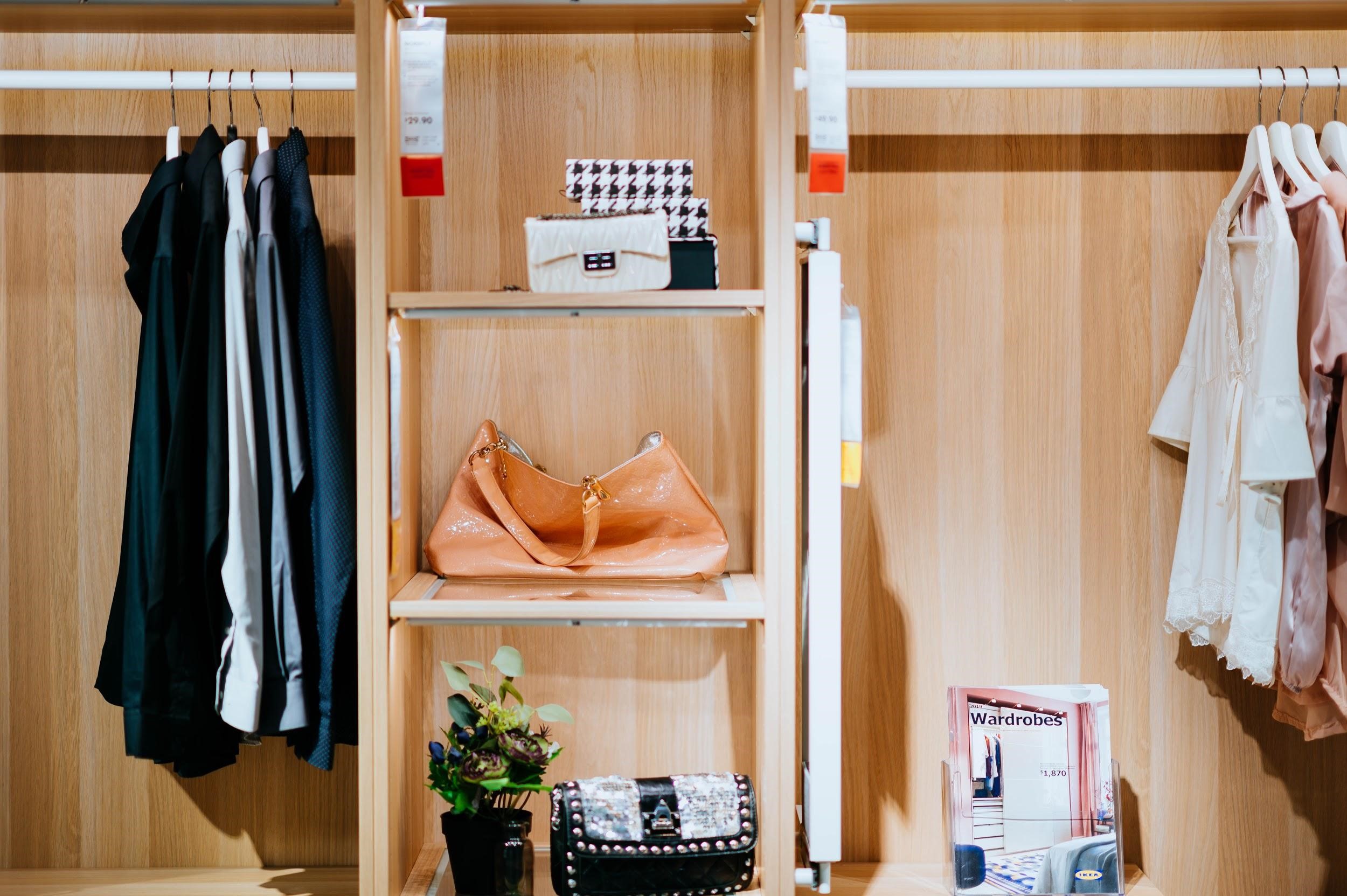 Photo Credit: Unsplash
Everything In Its Place
Every item should have a home, but not every item needs to be in your home. As you're decluttering and sorting through your belongings, you're likely to find pieces you're not ready to toss due to sentimental reasons. That's okay! Ask yourself a few questions about these items, and don't rush through the process; enjoy the memories attached with pieces that hold emotional value. You may realize that certain items would be great to give loved ones, or you may decide you just can't bear to part with them. No problem. If you find you have enough items that warrant the expense, move them to a storage unit until you're ready to decide. And right now, 5'x5' units in Burbank at Trojan Storage only run around $34.85 a month.
Clothes and Closets
Clothing can be hard to tackle. Marie Kondo suggests throwing all your clothes into one pile, picking up each piece, and asking yourself whether it brings you joy. If the answer is yes, you keep it. For some, this method works. For others, you may need to try other methods.
Start by getting rid of what you know you don't love and/or don't wear. Then divide your clothes into seasons. Store away all items that are out of season, either in your attic, basement or storage unit. Then hang up the rest of your clothes with the hanger hooks facing you. Give yourself a time limit (two weeks, three months, five months); at the end of that time, if you haven't worn the clothing and turned the hangers the other direction, it's time to donate! This exercise will help you determine what you love, and in the process you will free up that prime closet real estate.
Cleaning As You Go
Cleaning as you tidy will not only ensure that you haven't missed a space, but will also allow you to give each space a deep clean. Your whole home can't be tackled in one day, so it's important to set realistic goals and reward yourself as you complete each task. Organizing and cleaning your fridge may take a couple hours, but your bathroom could take a whole day. Keep track of how long tasks take you and plan ahead for future deep cleaning days.
Organizing Like a Pro
A well-organized home is not only efficient but beautiful. There's something about a compartmentalized junk drawer and labeled containers that ring elegance. If you want your home to look like it's magazine-picture-ready, start small and work toward the big.
Begin by organizing drawers by adding dividers, bins, and other storage solutions. If you start with one small space, you'll feel accomplished and able to tackle the larger projects. When you're ready for cupboards and closets, think in categories. Group items together and use fun labels to remind you where everything is. Finally, invest in sturdy, attractive containers and bins; you won't regret it. It's easy to find sets for less than $20. If you find something that works as storage and decor, all the better!
Decluttering, tidying, organizing, cleaning ... all these words can seem overwhelming without a plan. Start slow and identify a small place to start, get the whole family involved, and reward yourself along the way. Don't feel pressured to throw away sentimental items, and invest in a storage unit to protect and house your treasures that you don't use daily. Keep the items you love and use. Cleaning as you go and using organizational tools will save you time later on.
Get your house in shape for yourself, or get it ready to go on the market. If you are looking to sell, get in touch with us. We'll make the process as streamlined and easy as the organizing will be!