If Your Los Angeles Mortgage Payments are Overdue…
Posted by Jenny Durling on Sunday, April 29, 2012 at 6:30:50 PM
By Jenny Durling / April 29, 2012
Comment
…get started on a short sale now.
When payments are overdue it can be tempting to simply wait it out and live payment-free for a few months until the bank gets around to foreclosing. However, that's a poor idea in terms of your financial future.
Three very good reasons to avoid foreclosure and take steps toward a short sale today:
1. Credit, and your ability to purchase another home
A foreclosure will stay on your credit report for ten long years. And even if everything else on your report is good, and you're able to raise your credit scores, you won't be eligible for a new mortgage loan for 5 to 7 years. After a short sale, you'll be able to purchase another home in as little as 2 or 3 years.
2. Your financial liability for a deficiency after a foreclosure
If you happen to have a second mortgage or a home equity line of credit, the second lien holder can and
probably will
sue you for a deficiency* after a foreclosure. You may have read that when California passed SB 458 banks would no longer be allowed to sue for a deficiency on second liens. That's true, but
it only applies to short sales
– not to foreclosures. Thus, if you had a $50,000 home equity line of credit and the bank was not paid off after foreclosure; they'll sue and obtain a legal judgment against you and your assets for that $50,000.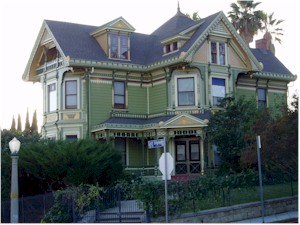 Since homeowners in
Silver Lake
,
Echo Park
,
Los Feliz
, and
surrounding areas
saw their home values drop by as much as $100,000, it's unlikely that your second mortgage holder will be paid from the proceeds of a foreclosure.
Expiration of the Federal Income Tax safety net.
Right now, under the terms of the Mortgage Tax Debt Relief Act, you're protected from tax liability on "forgiven" mortgage debt. This Act, which George Bush signed into law in January 2008, created a tax safety net for homeowners who lost their homes through foreclosure or sold in a short sale. It appears that Congress thought the mortgage crisis would be over by now, because the Act expires on December 31. That means that
whether you allow a foreclosure or opt for a short sale,
if it happens on January 1, 2013 or later, you'll owe income tax on every dollar the banks don't collect. It's not your fault that Los Angeles area home prices tumbled, but if you wait, you'll pay the penalty.
Time is of the essence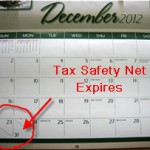 If you believe you could possibly lose your house to foreclosure, don't wait to see what happens. The dollars you'll save by being "payment-free" for a few months are insignificant when compared to the liability you'll face if you have a second mortgage, or if your debt is "forgiven" after December 31. For the safety of your financial future, list your home in in
Silver Lake
,
Echo Park
,
Los Feliz
, or the
surrounding areas
right now, so it can be sold and closed prior to the deadline. *A deficiency is the difference between what you owed at the time of the foreclosure and the amount the bank was able to collect after selling your house and deducting all the expenses of sale. In Los Angeles, this can amount to many thousands of dollars.
Do start now – don't risk the real possibility of owing Federal income tax on the thousands of dollars your Los Angeles home lost in value due to the mortgage crisis.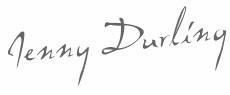 Jenny Durling Broker Associate L.A. Property Solutions 213-215-4758
info@LApropertySolutions.com
LApropertySolutions.com
Copyright © 2011 By Jenny Durling * If Your Los Angeles Mortgage Payments are Overdue…*
DISCLAIMER:
This article is intended for informational purposes only. None of the information contained in this article should be taken as legal advice. Readers are advised to seek legal and or tax counsel regarding any information provided herein as they relate to specific personal situations a reader may face. Further the information herein pertains to California only. Deficiency laws will differ in each state.