Important Tips to Think About When Making Your Home 'Smart'
Posted by Jenny Durling on Saturday, March 30, 2019 at 7:56 AM
By Jenny Durling / March 30, 2019
Comment
Technology can make us both smarter and more efficient. Most of us are already well-equipped as individuals to make the most of the latest technology with our handheld computers (a.k.a. phones). Living in Southern California, smack in the passenger seat of cultural innovation, we also demand to be on the forefront of technology - your home shouldn't lag behind that goal.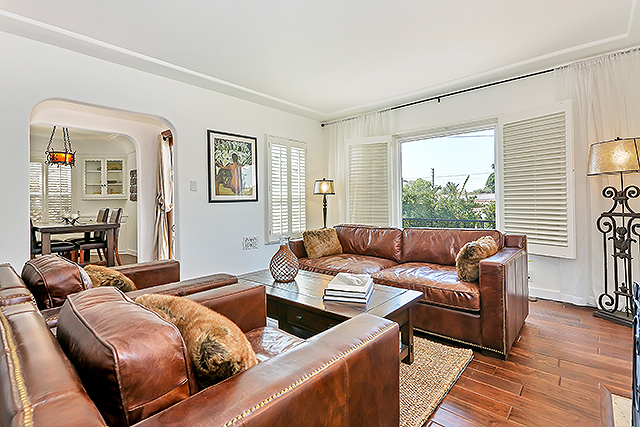 If you're looking to make your home smart with the latest technology, we suggest going about it room by room.
Kitchen and Living Room
It's crazy to imagine that we are living in the days where we can have virtual assistants ready to answer any question we may have – but believe it. Now, we can ask our smart speakers to set a timer, turn off the lights, or even what the weather is like in L.A. on any given day.
There are any number of smart "speakers" for your home that act as always-ready assistants to track shopping lists, music playlists, and anything you're watching on TV. There are even home security systems that can be controlled via a phone or tablet app through the smart speakers. This way you're able to lock your door and set alarms whether you're home or not.
Bedroom
A smart bedroom helps us sleep well. Period. It could be new-fangled lights that wake us up gradually like the rising sun. Or it could be the right mattress. A smart bedroom will give you the optimal atmosphere so you can get the required 7-8 hours of sleep each night that we all need. We must play closer attention to these things, especially when the CDC says 1/3 of Americans are not getting enough sleep.
Did you know blue light from electronic devices keep us awake because they mimic daylight? Luckily, some lights are combatting this issue by also mimicking daylight, but during the times you actually need it. Some examples of this are "alarm lights" that gradually wake us up with subtle increases in light —getting brighter to wake us up and gradually receding as a signal that it's time to sleep.
Don't forget that sleeping on the right surface can also improve sleep. There are apps that track sleep quality, and there are newer mattresses on the horizon that will incorporate smart technology. Still - sleeping on the right mattress is plenty smart enough. If you've been sleeping on the same mattress for over 8 years, you probably need a new one. You'll feel like a brand new you when you wake up feeling refreshed and ready to take on the day!
Full Home
Who among us truly knows how to work a thermostat? Now, you don't have to worry about learning - newer thermostats can do the heavy lifting and track your habits to help your HVAC system run efficiently.
Programmable thermostats can save energy by working harder to regulate temperature when you're home and using less energy to hold down the fort while you're away. The newest types of programmable thermostats will have easily readable backlit displays, voice/phone programming, air filter, equipment malfunction indicators and more.
There are versions of thermostats for everyone, no matter what your schedule is like during the week. By not wasting resources, you can reduce costs and treat the environment more gently.
Last Graph
Not everyone steps into a new home equipped with the infrastructure to exploit every smart home feature on the market. If you do live in an older home, consider the time and cost of retrofitting your home to make use of great new technology.
And if, instead, you'd rather move to a place already equipped to exploit smart home technologies, LA Property Solutions can help. Drop them a line with your contact info to get started buying and/or selling in the Los Angeles area.