Is It Really a Buyer's Market in Silver Lake?
Posted by Jenny Durling on Saturday, July 16, 2011 at 4:22:13 PM
By Jenny Durling / July 16, 2011
2 Comments
The news is full of how it's a buyer's market all over and buyers have all the power when it comes to buying real estate.  Is there a buyer's market in
Silver Lake
?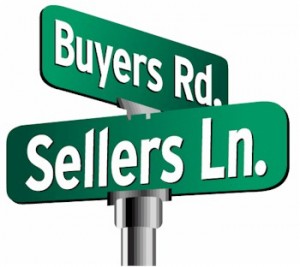 A buyers' markets exist when there are more properties for sale than there are buyers to buy them. Such a situation tends to push prices down and give buyers the upper hand in negotiations but does this situation exist in Silver Lake and
surrounding areas
? Is Silver Lake a buyer's market? You've probably heard that real estate is local. The conditions in one city do not necessary match those of another.  Silver Lake itself seems to be split into both a buyer's market AND a seller's market.  Silver Lake has a good number of properties on the market for sure. However, there are also a lot of buyers out there looking at them.
For those properties that are well-priced and in good locations, it is actually a seller's market.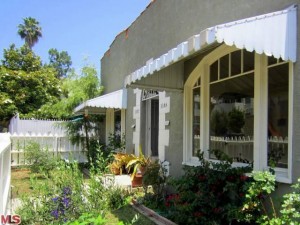 For example, I took a client to look at a Silver Lake triplex last weekend. It was the first open house and there were a lot of people looking.  When we walked in, we were told that the seller already had two offers.  That's not unusual with a nice property like this one with views of the Silver Lake Hills and garages for all the units. Even though it's an older building, it is charming and would be a great investment for an owner occupant. Well, the decision was made on who the lucky buyer would be in just a couple of days.  This Silver Lake triplex received TWENTY-TWO offers! Eight of those offers were ALL CASH and above the asking price.  So, there may be a ton of listings on the market, but some of them definitely put the power into the hands of the seller! Prime Silver Lake properties, whether income properties or single family homes, tend to sell in a hurry. If the price is right the chance of ending up in a multiple offer situation is more than a little likely. The Silver Lake area is very popular for owner-occupants and investors alike.
Does it Take All Cash?!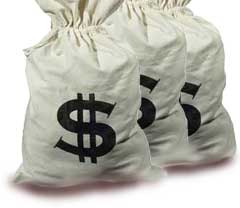 Don't be discouraged if you can't pay all cash, or if you have a minimal down payment and plan to use FHA financing.  It doesn't mean that there's no way you are going to buy a property in
Silver Lake
.  You simply need to realize that there is a seller's market on the prime properties but the buyer's market exists on some of the less desirable ones. If you want the perfect Silver Lake house in the perfect Silver Lake  location then  be prepared to complete for it, offer more than the asking price and give the best terms possible.
You Can Get A Good Deal on a Silver Lake home!
If you are looking for a 'deal' and you want to call the shots, start checking out properties that have been on the market for a long time, properties that are listed as "drive by only" and particularly short sales.    The competition should be much lighter if not completely non-existent!  Then you have a much better opportunity to negotiate a better price and terms for yourself. If you are looking to buy a property in Silver Lake, you need to make sure you are working with an agent who really knows the area and listen to that agent's advice.  An experienced agent will know the market and many of the listing agents and be able to help you come up with the best offer to increase your odds of having it accepted. If you are looking for a Realtor who is well versed in 
Silver Lake
and
surrounding areas
,  check out
my Silver Lake Neighborhood Facebook page
, call me  213-215-4758 or read more of my posts and search the MLS  at  
LApropertySolutions.com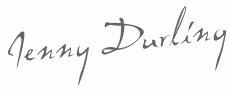 Jenny Durling Broker Associate L.A. Property Solutions 213-215-4758
info@LApropertySolutions.com
LApropertySolutions.com
Copyright © 2011 By Jenny Durling * Is It Really a Buyer's Market in Silver Lake?*
---------------------------------------------------------------------------------------------------------------------
Buying or Selling Los Angeles Real Estate
Buying a Los Angeles home
 is no simple process.  Los Angeles is a huge city!  If you are new to the area or planning a move to the area, working with an agent who specializes in the neighborhoods that interest you such as  
Silver Lake
,
Los Feliz,
Hollywood Hills
, 
Echo Park
, and 
Eagle Rock
 can be of critical importance.  If you have or plan to have children, you'll want a 
Los angles real estate agent
 who can direct you to the best area schools.  Where will you be working?  An experienced local 
Los Angeles Realtor
 can help you narrow down the neighborhoods that will make the most sense for your commute to the office.  I am your local resident expert and can be your guide in finding the right 
Los Angeles properties for sale 
to choose from that will fit your budget and lifestyle! It is also important for
Los Angeles Home Sellers
 , to work with a local expert. When I 
list and sell a Los Angeles home
 for a client
,
 I help them understand the local market and the minds of local agents and buyers alike. My priority is to 
sell your Los Angeles home
 for the most money possible in the least amount of time.  When you hire me to 
list your Los Angeles property
, you hire me to market it fully to fellow agents, their buyers and the public both online and in person. Many agents will represent both the buyer AND the seller in a single transaction.  That is not how I operate. I believe that it is my duty to represent only YOUR interests and feel it would be a conflict of interest to represent a buyer for your 
Los Angeles property for sale
 simultaneously. When I 
list and
sell Los Angeles homes
 for my clients, I make the process as smooth and pleasant as possible. You will never have to question where my loyalties lie. You can trust me to take care of the details and keep you informed every step of the way. Please let me know how I can best serve your real estate needs by filling out 
the online contact form
 , or better still, give me call today at 213-215-4758.
Search for Silver Lake homes