Ivanhoe Elementary School in Silver Lake - An Excellent LAUSD Public Elementary School
Posted by Jenny Durling on Wednesday, July 20, 2011 at 7:19:21 PM
By Jenny Durling / July 20, 2011
Comment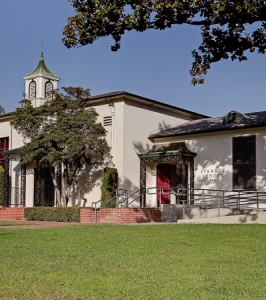 Ivanhoe Elementary School in
Silver Lake
 is one of the best kindergarten through 5
th
grade schools in the LA Unified School System.This school draws families into Silver Lake in hopes of being able to buy a home within its boundaries and take advantage of a great public school education. According to GreatSchools.org, Ivanhoe Elementary "is among the few public elementary schools in California to receive a distinguished GreatSchools Rating of 10 out of 10.
This school has an average Community Rating of 5 out of 5 stars, based on reviews from 39 school community members.  GreatSchools.org is a leading source of information on school performance and includes thousands of parent ratings and reviews. It has become a go-to guide for people looking to find the best school to fit their needs.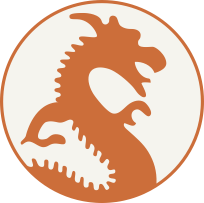 You don't need to read reviews of
Ivanhoe Elementary School
to know that it is the prized school in Silver Lake. Just ask anyone who's children are enrolled there what they think! I've had many clients choose the home they buy based specifically on being within the boundaries of this terrific school. Ivanhoe Elementary hosts a regular monthly "Coffee with the Principal", and provides Silver Lake parents with education on grade-specific math curriculums and other topics. After school enrichment classes at Ivanhoe Elementary include a writer's workshop, guitar classes, and clubs for reading, Spanish, and math. Math gets some extra attention at Ivanhoe with an Olympiad math problem solving team. Reading is also important for Ivanhoe students and
"Miss Heather"
 is in the library from 9:30 to 4:00, Monday, Wednesday and Thursday and from 9:00 to 3:30 on Tuesday and Friday to help with their reading selections.
Ivanhoe Tops in Tech
As for technology, the Silver Lake elementary school's website tells us this: "Today's generation of students looks at technology as part of their everyday environment. To fully meet their needs, technology should be pervasive — always available.   The 
Ivanhoe Technology Program
 provides 2nd-5th graders with access to a wireless laptop to use at school and at home. The teachers are also provided with technological tools to create learning plans, track student progress and more. The goal is to give kids a great educational experience and prepare them for success in the future. The elementary school experience at Ivanhoe provide Silver Lake kids with strong basics and a head start on their future education.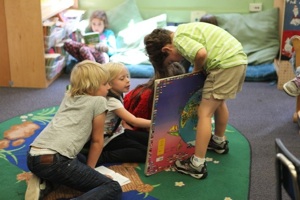 We've all been kids and know that school needs to be more than just books and homework. At Ivanhoe Elementary School there are fun events throughout the year that involve the kids, their parents and the Silver Lake community. Such school events include a spring fiesta, a fitness festival and an international faire where individual grades take on projects that help the visitors experience the culture of foreign countries. If you want your kids to be supervised after school hours, a franchise called
"Champions"
runs a formal after school program from dismissal until 6:00 at Ivanhoe. Currently 10 class sessions cost $120 and activities include arts, sports, and classes along with supervised homework, reading time, and free play.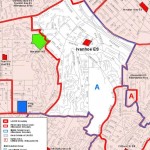 Buying a home in a neighborhood with good public schools can save you tens of thousands of tuition dollars. The Silver Lake neighborhood of Los Angeles has Ivanhoe Elementary School and that is like money in the bank. If you are looking for a Realtor who is well versed in 
Silver Lake
 and 
surrounding areas
,  check out 
my Silver Lake Neighborhood Facebook page
, call me  213-215-4758 or read more of my posts and search the MLS at 
LApropertySolutions.com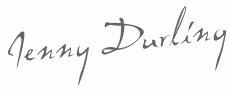 Jenny Durling Broker Associate L.A. Property Solutions 213-215-4758
LApropertySolutions.com
Copyright © 2011 By Jenny Durling * Ivanhoe Elementary School in Silver Lake - An Excellent LAUSD Public Elementary School*
———————————————————————————————————————
Search For Homes in the Ivanhoe Elementary Attendance Zone
Buying or Selling Los Angeles Real Estate
Buying a Los Angeles home
 is no simple process.  Los Angeles is a huge city!  If you are new to the area or planning a move to the area, working with an agent who specializes in the neighborhoods that interest you such as  
Silver Lake
,
Los Feliz,
Hollywood Hills
, 
Echo Park
, and 
Eagle Rock
 can be of critical importance.  If you have or plan to have children, you'll want a 
Los angles real estate agent
 who can direct you to the best area schools.  Where will you be working?  An experienced local 
Los Angeles Realtor
 can help you narrow down the neighborhoods that will make the most sense for your commute to the office.  I am your local resident expert and can be your guide in finding the right 
Los Angeles properties for sale 
to choose from that will fit your budget and lifestyle! It is also important for
Los Angeles Home Sellers
 , to work with a local expert. When I 
list and sell a Los Angeles home
 for a client
,
 I help them understand the local market and the minds of local agents and buyers alike. My priority is to 
sell your Los Angeles home
 for the most money possible in the least amount of time.  When you hire me to 
list your Los Angeles property
, you hire me to market it fully to fellow agents, their buyers and the public both online and in person. Many agents will represent both the buyer AND the seller in a single transaction.  That is not how I operate. I believe that it is my duty to represent only YOUR interests and feel it would be a conflict of interest to represent a buyer for your 
Los Angeles property for sale
 simultaneously. When I 
list and
sell Los Angeles homes
 for my clients, I make the process as smooth and pleasant as possible. You will never have to question where my loyalties lie. You can trust me to take care of the details and keep you informed every step of the way. Please let me know how I can best serve your real estate needs by filling out 
the online contact form
 , or better still, give me call today at 213-215-4758.