Kitten Rescue in Atwater Village - Rescuing and Placing Kittens and Cats since 1997
Posted by Jenny Durling on Friday, March 9, 2012 at 11:20:46 PM
By Jenny Durling / March 9, 2012
Comment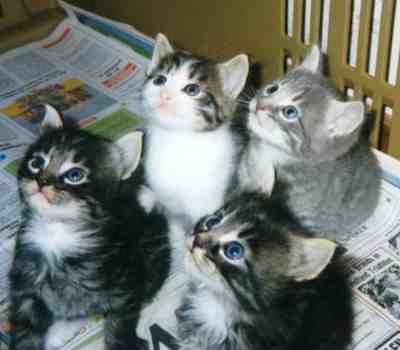 Kitten Rescue was founded in the spring of 1997. This is a private, non-profit rescue group in Los Angeles run totally by volunteers. Kitten Rescue is devoted to finding loving new homes for unwanted and abandoned cats and kittens.  They are also dedicated to providing information to the public on responsible pet ownership, how to care for their pets and the importance of spaying and neutering to manage overpopulation problems. Since 2006, Kitten Rescue has operated the Casitas Hotel for Cats, a private, no-kill shelter and boarding facility in Atwater Village. Kitten Rescue purchased the facility in March 2006 and it houses approximately 150 cats at any given time.  Many are adoptable and waiting for good homes. Others may have chronic illnesses, or are elderly and less likely to be adopted. All of the animals at the shelter are safe, loved and taken care of by both staff and volunteers. Though the shelter enables Kitten Rescue to help many cats in need, the organization relies heavily on their network of volunteer foster homes. I adopted one of my kitties who had been living in a foster home for more than a year!  She was well cared for, spayed, had her shots and was even microchipped!  Kitten Rescue volunteers place nearly 1,000 cats and kittens into new homes annually. More than 10,000 cats have been rescued and placed in loving homes since the inception of Kitten Rescue. Are you a cat-lover like me? How about adopting a cat or two? Or if you have the time and space at home, you can volunteer to be a foster parent and bring some cats or kittens into your home temporarily while they wait for permanent homes . If that's not an option, you can volunteer to help out at the shelter – there's always something to do. Socializing kittens is NOT a bad way to spend some time. Good for the cat and relaxing for you too.
My sponsored cat, Kelly McGreen
I know it's hard to come up with the time to actually raise the cats or work at the shelter - there are other ways to help too.  You can "Sponsor" a shelter cat by donating funds for the animal's care, monthly or annually.  I'm sponsoring a tabby by the name of Kelly McGreen.  I chose Kelly because she has the same chronic condition one of my own beloved cats suffered with. She may never be adopted but at least I know she will be cared for with my help.
You don't have to sponsor or cat – you can simply go online and make a donation via Paypal in any amount you'd like.
Donations to Kitten Rescue are tax-deductible and receipts are available upon request.
 Even simpler than that, you can donate to Kitten rescue just by registering your store loyalty cards and credit cards! Participating merchants contribute each time you make a purchase using your free grocery loyalty or debit/credit cards that are registered with eScrip. Just
enter your card numbers
and you can help the shelter without doing anything other than your regular shopping! March 11- Kitten Rescue welcomes its volunteers, adopters and supporters to the Kitten Rescue Sanctuary for their "St. Catrick's" open house. There will be food, fun, green beer and lots of cats! The festivities run from noon until 6pm. The Kitten Rescue Sanctuary is located in Atwater Village. They don't publicize their address to prevent people from simply dumping cats on their doorstep but if you would like to attend this event, rsvp to openhouse@kittenrescue.org
I attended the event last year and expect I'll stop by again this time. Check out the
Kitten Rescue website
for information on cat rescue, care, and adoption for animal lovers all over the world.
Jenny Durling Broker Associate L.A. Property Solutions 213-215-4758
info@LApropertySolutions.com
LApropertySolutions.com
Copyright © 2012 By Jenny Durling * Kitten Rescue in Atwater Village - Rescuing and Placing Kittens and Cats since 1997