Landscaping Can Make a Difference When Selling Your Los Angeles Home
Posted by Jenny Durling on Sunday, August 29, 2010 at 8:07:20 PM
By Jenny Durling / August 29, 2010
Comment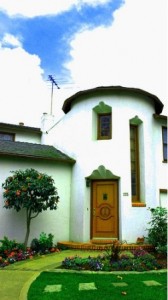 Landscaping
can make a difference in selling your home. Many homeowners focus too much on improving their interiors and overlook the fact that it is their front yard that creates the essential first impression. A well-
landscaped
lawn can make the difference in a potential buyer's decision to step inside your home or not.  It implies to the buyer that the homeowner cares for his or her home and that the interiors would most likely be clean and well-maintained too.  Great  
landscaping
can add as much as 5-11% to your home's market value! If you are planning on landscaping to improve your property, come up with a list of things that need to be done then start on the project right away. If you are going to sell your home, the best time to do 
landscaping
is at least a month before you put the home up for sale. Remember, plants and flowers take time to grow, so do your landscaping well in advance.
The most common landscaping tasks a homeowner might need to add on their to-do list are:
·         Rake and mow the lawn ·         Weed the garden ·         Plant ornamental flowers, shrubs ·         Trim the bushes and tree limbs ·         Wash and repaint the patio or deck ·         Remove mildew or mold around the exterior of the home
For the  first-timers, here are a few tips on landscaping to help your home sell faster:
1. Use Container Plants. Container plants add considerable interest to patios and doorways where people pass by the most. Since container plants are easy to move around, the design possibilities are endless.
2. Retouch the mulch. A fresh layer of mulch can do a lot in sprucing up your garden beds. It enhances the contrast of the plants surrounding it, making the colors pop out. Mulch is also very cheap and easy to apply. Try bark- it comes in a variety of sizes and colors.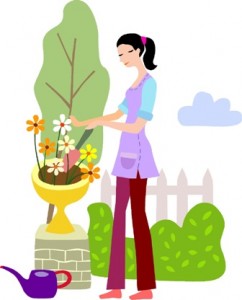 3.
Play with colors
. That means, invest more on the flowering plants. They say yellow catches the eye and will lead potential buyers straight to your door. Playing with a variety of colors can make a more interesting and appealing garden.
4. Cut and trim shrubs and tree limbs. Nothing says neglect like a tree full of dead branches. Put your pruning skills to use all year round and make sure to trim your shrubs and trees regularly, not just when you are about to sell your home.
5. Add outdoor lighting. Outdoor lighting adds drama to the home, makes it more visible at night (for potential buyers who might drive through after sunset), and extends the home's space after dark. It creates images of cozy family get-togethers, outdoor barbecues, and evening parties in the minds of would-be buyers. Use low voltage lighting to save up on electricity costs. You can hire a professional to help with the lighting design and installation. Many times local gardeners are able and willing to do this type of work if you are on a budget.
Proper landscaping will definitely make a big impact on your potential buyers. It is the key in determining whether they would want to go ahead and step inside your home or not.  Remember, a well landscaped home lures in potential buyers while a poorly maintained yard turns them off.
For information on preparing your house for sale or buying or selling property in 
Silver Lake
,
Echo Park
,
Los Feliz,
and
surrounding areas
, contact me directly at 213-215-4758 or check out
LApropertySolutions.com
Jenny Durling Broker Associate L.A. Property Solutions 213-215-4758
info@LApropertySolutions.com
LApropertySolutions.com
Copyright © 2010 By Jenny Durling *All Rights Reserved *Landscaping Can Make a Difference*