Live Work Lofts in Silver Lake
Posted by Jenny Durling on Thursday, July 5, 2012 at 12:25:02 AM
By Jenny Durling / July 5, 2012
Comment
There are several condominium complexes in the area but only a couple of live work lofts in Silver Lake.  If you are truly looking to run a business out of your home, check out one of these two complexes.
Sunset Silver Lake Lofts
The Sunset Silver Lake Lofts complex at 4111 Sunset Blvd. was built in 2007 and sits right in
Silver Lake's Sunset Junction
with it's coffee houses, boutique shops and restaurants. How nice to be able to cross the street for a cup of coffee at Inteligencia or to grab some wine and cheese at
The Cheese Store of Silver Lake.
  The complex was developed by KOR and consists of 43 units in four freestanding buildings. All of the units have high ceilings and walls of glass plus commercially inspired kitchens.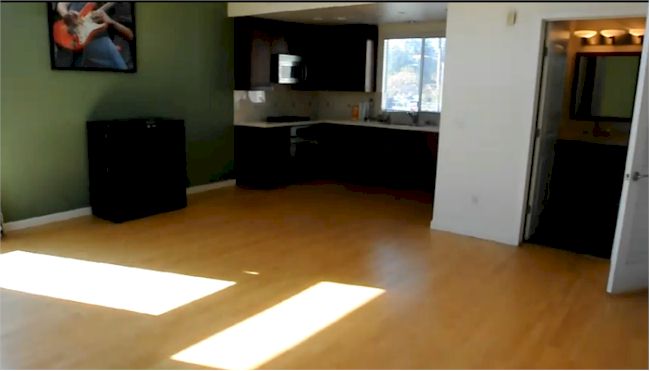 Sunset Silver Lake Lofts are truly designed as live work lofts. You can use either the upstairs or the downstairs for work space - the floorplans are quite flexible and units range from 1-3 'bedrooms'. Their proximity to Silver Lake hotspots makes them that much more valuable for those who want to work near the center of action.  The lofts can be accessed through the main entrance directly from Sunset Blvd., up the public staircase on Manzanita through the community garden or from Myra where owners and guests can access the gated subterranean parking.  Though most lofts come with tandem parking, there are actually four units facing Myra that have attached 2-car garages, also accessed via the Myra gated entrance.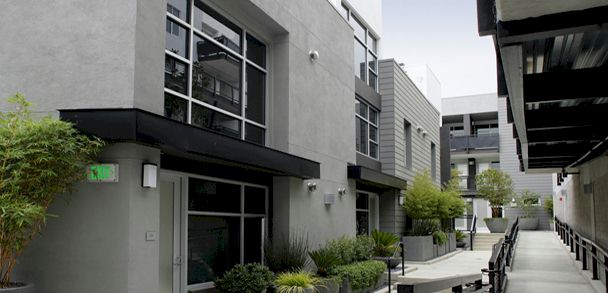 There is a distinctly modern feel to the complex with its stark lines and glass walls. Fountains, Benches and outdoor beds in the common areas invite residents and their guests to mix in mingle outdoors. Most of these live work units  also have at least one balcony with views of the Silver Lake or Hollywood Hills and some have their own ground floor patios as well.  Units are available with concrete floors, others have wood but all units include recessed lighting, central air and tiled baths with large soaking tubs. Originally listed from $590,000 to $945,000 these 1, 2, and 3 bedroom lofts are now coming available in a much more comfortable price range for most Silver Lake home buyers.
Mix Lofts
Looking for different Live Work Lofts in Silver Lake? On the other end side of town near the north east end of the Silver Lake reservoir, you'll find the Mix Lofts. These townhouse style lofts are across the street from the Silver lake Library and a short hop to
Silver Lake Wine
– one of my favorite places for wine tasting in Silver Lake.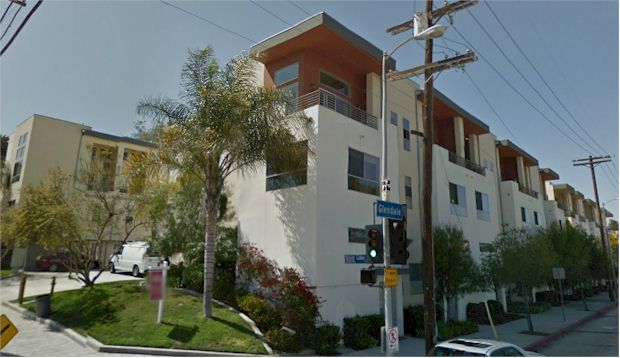 The Mix Lofts are built to truly be live work spaces. Someone simply looking for a loft or condo in Silver Lake for living and not working may find the layout a bit off putting.  Each unit has an attached 2 car garage. The first level above the garage is a large open living space and a powder room. This area was designed to be a work space. Residents can divide the area into cubicles, offices or leave it open and clients never have a need to pass through the living space.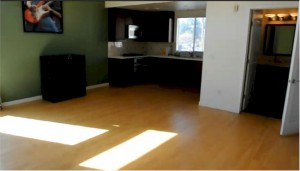 The top floor is also open but has a full bath and kitchen along the wall. My first thought when I saw this configuration is, why is there a full bath next to the kitchen but only a powder room downstairs. Well, if you are truly using the downstairs as a work space why would you need a shower? Different owners have come up with their own ways to use the space. It's common for the front have of the lower lever to be work space and the some sort of room divider is in place allowing to rear section to serve as a bedroom. In Some units walls have been installed to make 'true' bedrooms or the kitchen has been moved downstairs so that the upstairs becomes a large master suite.  It's also a pretty much 'bring your own closet' affair.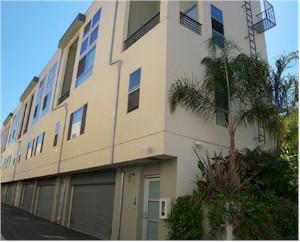 This complex of 26 live work loft units was completed in 2005 and consists of 3 rows of townhouse style units. Lofts facing Glendale blvd have a bonus room below ground level and an entrance right onto the street making this front row highly desirable. They also have views of the hills rather than views of other units. Similar to the Sunset Silver Lake Lofts, the Mix Lofts are of modern design with high ceilings and plenty of windows. To top that off, they are also within the boundaries of
Silver Lake's coveted Ivanhoe Elementary School.
The Mix lofts range from 1400-1500sf with technically zero bedrooms and 1 1/5 baths. Originally selling in the mid to high 6's , these units have lately  been going in the high 3's – low 4's which is a veritable steal for Silver Lake living! If you are looking for a live work loft in Silver Lake or a house, condo or income property in the area, give me a call at 213-215-4758.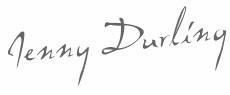 Jenny Durling L.A. Property Solutions
info@LApropertySolutions.com
LApropertySolutions.com
Copyright © 2012 By Jenny Durling * LIVE Work Lofts in Silver Lake*