Looking for a great deal? A bank owned property may not be what you had in mind
Posted by Jenny Durling on Friday, December 31, 2010 at 10:30:21 AM
By Jenny Durling / December 31, 2010
Comment
Looking for a great deal? A bank owned property may not be what you had in mind
In the current Los Angeles real estate market, buyers are hearing a lot about the great deals to be had with so many properties going into foreclosure.  Don't get me wrong, there are some very good deals out there, but buyers need to be clear on what truly constitutes a "good deal."  Buyers need to be prepared for the realities of Los Angeles bank owned properties and their general condition.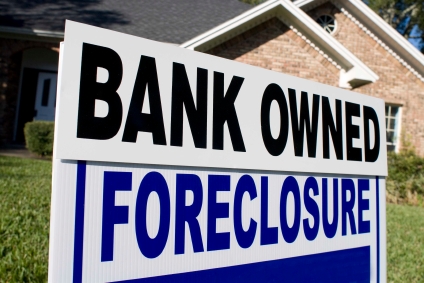 We'd all like to be able to buy a great house in a great neighborhood at a great price.  The thing is, it can be difficult to have all 3 of those things align, and particularly when it comes to bank owned properties. If a person loses his home to foreclosure, it stands to reason that the property is not going to be in stellar condition because people that don't have the money to make their mortgage payments are not likely to have the money to maintain the property. You can expect
Los Angeles bank owned homes
to be in need of repairs.
Expect Repairs & Damage
Besides deferred maintenance, there seems to be a trend toward damaging properties as well.  Perhaps these people are filled with rage that they are losing their homes. I've seen properties that are missing doors, windows, sinks and more.  Some people go so far as to remove the copper pipes, toilets, kitchen cabinets fixtures and even recessed lighting. I don't know if they are removing these items to sell for extra cash or simply trashing the property in anger.
There is a Reason for that Asking Price
In any case,
buying a Los Angeles foreclosed property
is not necessarily for the faint of heart. Of course it is possible to find a REO that is still in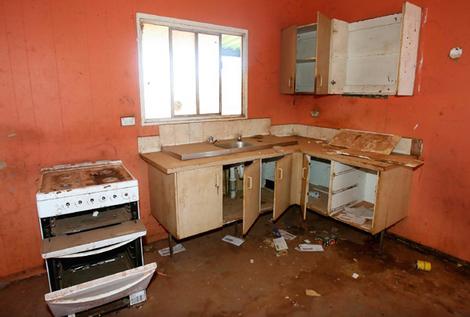 pristine condition. When you do, expect to pay accordingly. If a foreclosed property comes onto the market priced $100,000 below other similarly sized homes in the neighborhood, there is a reason. It could be that
the bank has listed the property low in order to attract offers,
which is pretty common in the Silver Lake area. The other reason for the low price is most likely the property's condition. I'm not suggesting that it doesn't make sense to buy a
Los Angeles foreclosed property
. Of course there are great deals to be had, but be aware that low-priced real estate comes with its problems. If the price sounds too good to be true, it probably is! Be prepared to see some pretty dire conditions and make sure you have the money to make necessary repairs. Banks generally price properties below market and expect to sell them in as-is condition. You may need to make some repairs to the property with your own money before a lender will give you a loan on it. For more information about buying
Los Angeles bank owned properties
or buying/selling property in  
Silver Lake
,
Echo Park
,
Los Feliz,
and
surrounding areas
, contact me directly at 213-215-4758 or check out
LApropertySolutions.com
Jenny Durling Broker Associate L.A. Property Solutions 213-215-4758
info@LApropertySolutions.com
LApropertySolutions.com
Copyright © 2010 By Jenny Durling
* Looking for a great deal? A bank owned property may not be what you had in mind*