Los Angeles Short Sales – Can I sell my Silver Lake home as a short sale?
Posted by Jenny Durling on Sunday, June 24, 2012 at 12:14:33 PM
By Jenny Durling / June 24, 2012
1 Comment
By now, the term "short sale" is part of the common vocabulary, but if you're not sure exactly what that means, please read the post:
What buyers and sellers should know about Los Angeles short sales.
 If you have been asking 'Can I sell my Silver Lake home as a short sale", read on!
If you're upside down, you're not alone...
Most homeowners who purchased in Silver Lake during the height of the market now owe more on their mortgage than the house will bring in today's market. In many cases, the difference is dramatic.

But simply owing more than your Silver Lake  home is worth today doesn't qualify you for a short sale.

Each lender has its own standards for determining whether or not they'll approve you for a short sale. Primarily, you must prove some kind of hardship. If you have the means to continue making your mortgage payments, your lender will expect you to do so.
So what constitutes a verifiable hardship?
First, something must have changed in the time since you purchased the house. In general, any of the following situations will probably qualify you for a short sale:
You've had a job transfer to another city and must sell the house in order to move out of Los Angeles.
Your co-purchaser has passed away and you cannot make the payments on your income alone.
You've experienced an accident or an illness that prevents you from working.
You've lost your job and have been unable to find another.
You purchased with an adjustable rate mortgage and your interest rate has reset. The payments are now so high that you could not re-qualify for the loan and you simply cannot make ends meet.
All of the above situations  which could qualify you to short sell your Los Angeles home are due to circumstances beyond your control.
Falling values alone will not gain you short sale approval…
True, you were not responsible for the crash and the sudden decrease in Los Angeles home values. That situation was definitely beyond your control.   But the banks still won't take that as a reason to approve your short sale unless you can show that continuing to make payments constitutes a hardship.
Your lender is also likely to reject your short sale application if you:

Took all the equity out of your home to buy a car, take a trip, etc.
Purchased your Silver Lake home with a stated-income or no-doc loan and were not honest about your income and assets.
Have enough income and assets to continue making your mortgage payments.
Prior to the passage of Senate Bills 931 and 458 the bank(s) might have allowed a short sale under those circumstances, but required you to bring money to the closing table. Now that this is disallowed by law, negotiations are more difficult.
Why, since foreclosures do cost the banks money?
Because SB 458, which disallows deficiency judgments on second mortgages under a short sale, does not extend to foreclosures. Under California law, the bank cannot come after you for deficiency on the first mortgage - but your
second lien holder
can demand payment if you allow your house to be foreclosed upon. If you're having trouble keeping up with payments on your home in Silver Lake or surrounding areas, and aren't sure if you'll qualify for a Los Angeles short sale, call me directly at 213-215-4758. I'll be happy to go over the specifics of your situation and make recommendations based on my experience.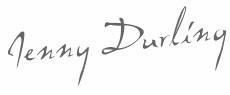 Jenny Durling, Broker 213-215-4758
Jenny@LApropertySolutions.com
Copywrite Jenny Durling 2012 *Los Angeles Short Sales  – Can I sell my Silver Lake home as a short sale?*
DISCLAIMER: This article is intended for informational purposes only. None of the information contained in this article should be taken as legal advice. Readers are advised to seek legal and or tax counsel regarding any information provided herein as they relate to specific personal situations a reader may face. Further the information herein pertains to California only. Deficiency laws will differ in each state.