Los Angeles Short Sales- The Bank Can No Longer Come After You for the Balance Owed!
Posted by Jenny Durling on Monday, July 25, 2011 at 6:49:48 AM
By Jenny Durling / July 25, 2011
Comment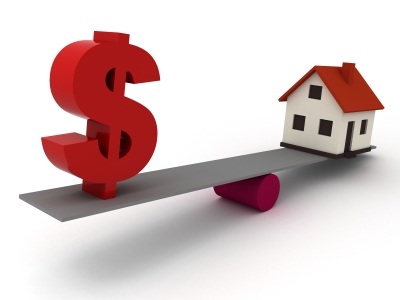 If you need to
short sell your Los Angeles home
, now you can do that without worrying that the bank will come after you for the balance due. A short sale is when the owner of a property owes more on the loan than the property can currently be sold for. The owner must get the sale approved by their lender/lenders because the amount owed will be "short" of what is currently owed on the property. Since January of this year, California residents who need to short sell their homes have been protected against the first lien holder coming after them to pay the balance owed after the sale.
SB 580e
, took care of that for us and applies to single family homes and income properties up to 4 units.
Many Sellers Have Multiple Loans
Most underwater Los Angeles property owners have more than one loan against their property. This can make
get a short sale approval
from more difficult because many times the loans are held by different lenders/mortgage companies. The secondary lien holder or "junior lien holder" (holder of the smaller note against the property) would often pursue the seller for a deficiency judgments after the short sale closes. It can be a scary situation to complete a short sale of your Los Angeles home, only to find that secondary lien holds decide they want more than what they received through
the short sale process
and might come after you for the difference. If this has been your fear, you can now rest easy. Californians looking to short sell their property are now protected from junior lien holders as well, thanks to
Senate Bill 458
that was signed into law on July 15, 2011 and went into effect immediately. The new law prohibits secondary lien holders from pursuing a seller of a short sale property for additional monies owed after the sale is closed. This is truly a victory for California homeowners!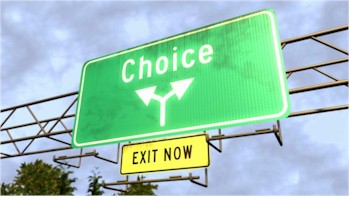 If you find yourself in the position of no longer being able to make the payments on your Los Angeles home, a short sale is now an even better option than foreclosure or bankruptcy than it already was. You can short sell your house and rest assured that once the sale is complete, you can close the books on those loans and never have to look over your shoulder. The new law ensures that once a lender has agreed to accept a short sale payoff on the property, ALL lien holders must consider the outstanding balance as paid in full.
Know Your Foreclosure Alternatives
Are you in a difficult financial position and having trouble making the payments on your Los Angeles home? There are a number of
foreclosure alternatives
from a
trial mortgage modification
to a
HAFA (Homes Affordable Foreclosure Alternative) short sale
. If you thought a Los Angeles short sale was not a viable option due to multiple loans on your property, set your mind at ease. I have been successfully closing
short sales in the Silver Lake
,
Echo Park
,
Los Feliz,
and
surrounding areas
and can help you determine the best solution for you whether it is a loan modification to retain your home or a short sale to sell your home and free yourself from your mortgage debt. If you are in a tight position and are not sure of your options, please fill out
the online contact form
, or better still, give me call today at 213-215-4758.
Jenny Durling Broker Associate L.A. Property Solutions 213-215-4758
info@LApropertySolutions.com
LApropertySolutions.com
Copyright © 2011 By Jenny Durling *All Rights Reserved * Los Angeles Short Sales- The bank can no longer come after you for the balance owed!*