Los Feliz is for Book Lovers
Posted by Jenny Durling on Saturday, May 7, 2011 at 9:20:54 AM
By Jenny Durling / May 7, 2011
Comment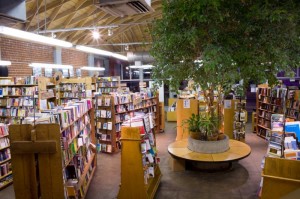 If you live in the
Los Feliz
area and you are a book lover, it's time to crack the cover on the varied and interesting bookstores in and around
Los Feliz
. The "best seller" on the list is one of the top independent bookstores in all of Los Angeles.
Skylight Books
at 1818 N. Vermont Avenue and its Arts Annex at 1814 North Vermont are a wonderful duo and a perfect place to while away an afternoon. Even their website is good reading. Don't forget to click on the events page - they have readings, signing and special events quite regularly.  The store is open 10am-10pm daily so it's easy to find time to put in, you may just have trouble popping back out again!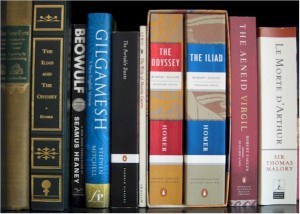 Follow Franklin Avenue into Los Feliz-adjacent Hollywood and you'll find another top spot for book lovers—
Counterpoint Records and Books
at 5911 Franklin Avenue. Cool and quirky with used books (as well as music and movies) at low prices. A great place for a slightly dusty treasure hunt. Also on the east edge of Hollywood near Los Feliz is
Dokya Books
. Essentially a Thai bookstore, there are also books in English. You may find something unexpected here at 5321 Hollywood Blvd.—a wonderful book on gardening or a cookbook you haven't seen anywhere else around town. If you are interested in alternative health, cosmology, depth psychology, esoteric studies, mythology, philosophy, world religions, or yoga, plan visit to
The Philosophical Research Society campus bookstore
at 3910 Los Feliz Blvd. This
Los Feliz
 landmark will make you remember that the word "philosophy" comes from the ancient Greek. Phileo: love and Sophia: wisdom.  The University of Philosophical Research has many on- campus events and provides online graduate-level degree programs for students "wishing to integrate ancient and emergent contemporary wisdom towards self-development and responsible planetary leadership." The campus is right at the corner of Los Feliz Blvd and Griffith Park Blvd. You've probably driven by it a million times and never even noticed it was there! Stop by and check out the bookstore.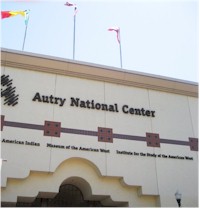 Just down the road inside
Griffith park
is another place you've probably heard of but never been. Their ongoing billboard at the corner of Rowena and Hyperion in
Silver Lake
regularly annouce their upcoming events and remind us of another place worth checking out.  Like most museums, the
Gene Autry Western Heritage Museum
(4700 Zoo Dr, Griffith Park) has a gift shop. Books on Western American art, Native American culture, arts, and crafts, and cowboys are some of the subjects you will find here. If you are up for a tour of the museum, you can go it alone or bring a group of 10 or more people and arrange for a personal guided tour of the facility and even have lunch.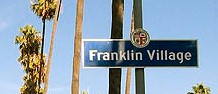 Heading west on Los Feliz Blvd past Western Ave and you'll land in Franklin Village at the base of Beachwood Canyon before you head up to
Hollywoodland
. In a prime spot at the corner of Franklin and Tamarind in Franklin Village, the
Daily Planet
packs a lot of unique surprises behind its magazine stand façade. Once you find a place to park, you'll have a wonderful time browsing the books and everything else. You might as well grab a bite while you are in the area- Victor's Deli makes one of the best corned beef sandwhiches around! Back to Hollywood Blvd in
Los Feliz
, continuing the search for the unusual,
The Soap Plant/Wacko
bills itself as "the premiere pop culture emporium in Los Angeles." Home of
La Lus de Jesus
Press, you'll discover underground books you won't find anywhere else.  Last but not least, remember that
Los Feliz has a public library
.   Happy reading! For more area information and assistance with buying or selling property in The
Hollywood Hills
,  
Silver Lake
,
Echo Park
,
Los Feliz,
and
surrounding areas
, contact me directly at 213-215-4758 or check out
LApropertySolutions.com
Jenny Durling Broker Associate L.A. Property Solutions 213-215-4758
info@LApropertySolutions.com
LApropertySolutions.com
Copyright © 2011 By Jenny Durling * Los Feliz is for Book Lovers*