On an Echo Park hillside, architect Barbara Bestor is bringing a new twist to development under the Los Angeles' small lot subdivision ordinance.
Blackbirds, an 18-unit project under development by LocalConstruct, offers what Ms. Bestor calls "stealth density." The project has been in the works for quite a while now but as you can see from the photos below, they are getting closer. This month, they started offering hardhat tours.
Let me know if you'd like me to arrange one for you.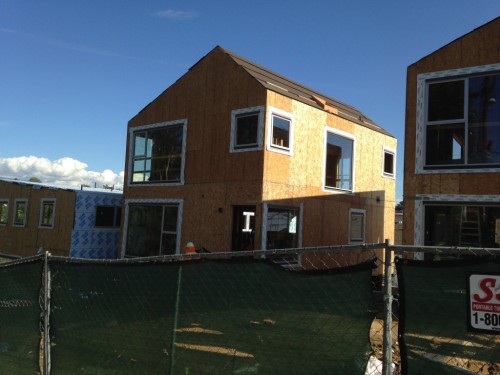 ...