Yes, it's tax season once again.
There are definitely tax deductions from owning a home. If you are a home owner, make sure you maximize the tax benefits of home ownership when you file your 1040. The U.S. tax code is designed to offer incentives to homeowners, and by taking advantage of these breaks, 1040-filing citizens can maximize their financial investment in homeownership. That said, everyone's financial position is not the same so look to your tax professional for specific guidance for your personal situation.
Mortgage Interest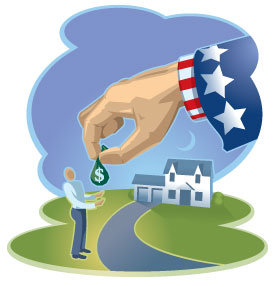 The mortgage interest deduction is the tax deduction most people are...