The recent fast appreciation of Los Angeles homes has some people worried that we are heading into another housing bubble. Data from Case-Shiller as well as the California Association of Realtors shows that the median price of homes sold in Los Angeles rose a whopping 25-32 percent over the last year!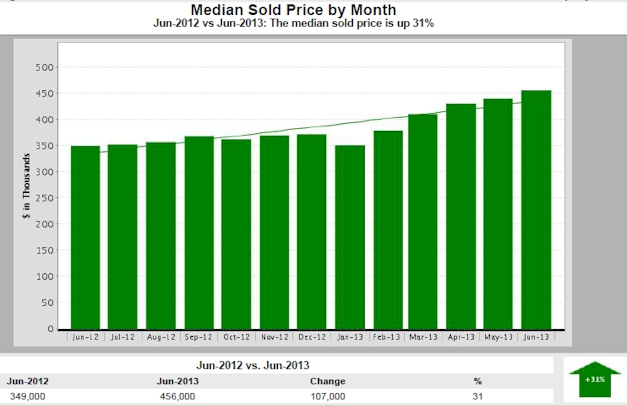 Higher home prices do not necessarily equate to a bubble. The last boom was due to banks' irresponsible lending practices and sales of mortgage-backed securities coupled with unwarranted over building of new homes. Think of all the downtown L.A. lofts that ended up being leased rather than sold when the bottom dropped out. This time around, price appreciation is due to low interest rates and a low inventory of homes for sale.
Los Angeles Homes Prices...