New Construction in Silver Lake – Latitudes
Posted by Jenny Durling on Friday, August 29, 2014 at 12:44 AM
By Jenny Durling / August 29, 2014
Comment
Latitudes in Silver Lake – It's not just a home, it's a lifestyle
Are you looking for new Construction in Silver Lake? Latitudes is serving up house in with style. You'll choose from 63 ultra-hip, ultra-convenient tri-level townhouse condominiums - each boasting 2 to 4 bedrooms and up to 1,900 square feet of living space.
These homes offer contemporary architecture, all the latest energy saving green building features, designer finishes, roof top decks to enjoy the spectacular San Gabriel Mountain views, lushly landscaped open spaces, and a glistening pool.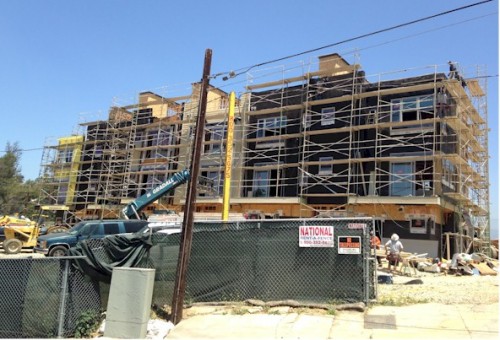 Latitude- Silver Lake town homes during construction Despite a rare sophistication in luxury and style, these town homes are expected to be priced in the high $600,000's.
They are situated at the corner of Glendale Blvd and Waverly Blvd close to Trader Joe's, Endendale Grill, the new Whole Foods and Silver Lake Wine.
And then there's the location… Located in close proximity to the Auburn 7 small lot homes, Latitudes is situated in a quaint, established neighborhood within walking distance of the new Silver Lake Whole Foods, and just a stone's throw from Downtown, Silver Lake, and Hollywood. A huge plus for parents is the fact that Latitudes lies within the coveted Ivanhoe School District.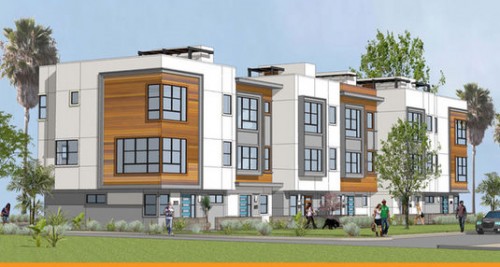 Now is the time… Now is the time to be placed on the list of future Latitudes homeowners. The soft opening in upon us and they developer is currently giving hard hat tours!
So give me a call at 213-215-4758 and I'll go with you to register. Note that if you don't have your own agent with you the first time you see the property, you'll be purchasing without representation, and that could turn out to be costly. Always remember – when you're dealing with any new subdivision or condo development, the builder's or owner's agent is there to get the best price and terms for that builder or owner.
Your buyer's agent is along to make sure you get the best possible price and terms. Also remember – having expert, experienced representation costs you nothing. Call me or fill out this contact form and I'll get right back to you.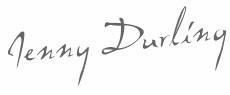 LA Property Solutions
Your Silver Lake Realtor