Rose Scharlin School – Los Angeles' Oldest Cooperative Nursery School
Posted by Jenny Durling on Wednesday, May 4, 2011 at 8:38:01 AM
By Jenny Durling / May 4, 2011
Comment
Located at the apex of Los Feliz, Atwater Village and Silver Lake is the Rose Scharlin School in the Echo Park area of Los Angeles.  Founded in 1939 originally as Echo Park Cooperative Nursery School, Rose Scharlin School has since been branded as Los Angeles' oldest cooperative nursery school. In 1946 several members of the cooperative broke away from the original location and with them came Mrs. Rose Scharlin who was no doubt the driving force behind the school. Rose originated the idea of parents and children growing and learning together within a group and eventually the Echo Park school location closed down and merged with the new school now sporting the name of the Rose Scharlin School since the death of Rose in 1948.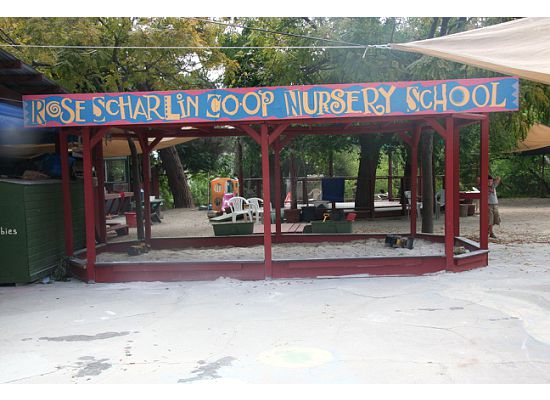 Small groups of children learn from dedicated teachers and parents
The school offers approximately 30 families the opportunity to attend school three, four or five days a week depending on the child and the school's needs. Only 24 students attend each day under the care and guidance of 2-3 teachers and 4-6 parents that take turns throughout the month being actively involved in their child's education.  Because the school is a cooperative and operated by the member families, parental participation is a requirement as well as fund-raising and monthly business meetings.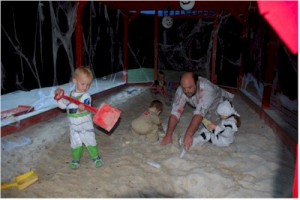 The
Rose Scharlin Cooperative School
is dedicated to providing a safe and nurturing environment for the children as well as offering them a world to explore in their development and community. Allowing most classes to be taught outdoors, the school encourages students to be involved in their environment and community by learning the tools needed to socialize and educate themselves.
Events and Fundraising for Rose Scharlin School
Throughout the year the school provides outstanding events, fundraisers and activities for parents and children alike as well as the local community. Events such as the
Taste of the Eastside
 will invite local restaurants to display their specialties and guests to sample the tastes of the community with a portion of the proceeds go to benefit the school.  The Annual Rose Scharlin Halloween Hallabaloo every October allows parents and children to work together to provide games, contests, movies and more, all in sponsorship of the school and its participants.
Apply early for Admission
Parents are encouraged to enroll their children as early as 2 years and 9 months, although there are typically a limited number of  spots available. Early registration is encouraged.  A completed application, visits to the school and an interview with the director are all part of the admission process. Visit
www.RoseScharlin.com
for more information on admission, prices and availability.
Map of the Rose Scharlin School
View Larger Map
For more Echo Park area information and assistance with buying or selling property in  
Silver Lake
,
Echo Park
,
Los Feliz,
and
surrounding areas
, contact me directly at 213-215-4758 or check out
LApropertySolutions.com
Jenny Durling Broker Associate L.A. Property Solutions 213-215-4758
info@LApropertySolutions.com
LApropertySolutions.com
Copyright © 2011 By Jenny Durling * Rose Scharlin School – LA's Oldest Cooperative Nursery School*