Selling Your Los Feliz Home? Create a 'Blank Canvas'
Posted by Jenny Durling on Tuesday, May 7, 2013 at 12:47 PM
By Jenny Durling / May 7, 2013
Comment
No, I don't mean remove all the furniture and paint everything white… I mean, remove all the distractions so your potential buyers can see themselves and their own possessions in your Los Feliz home and not be distracted by yours.
Take down the family photos and replace them with something neutral. Pack your trophies and collections. And if you've gone wild with paint color, do repaint to a neutral tone.
It doesn't have to be stark white, just a neutral gray or beige that could allow furniture of any color without a major clash. The turquoise and may have been perfect with your furniture and lifestyle but not everyone can imagine themselves in such a bright environment.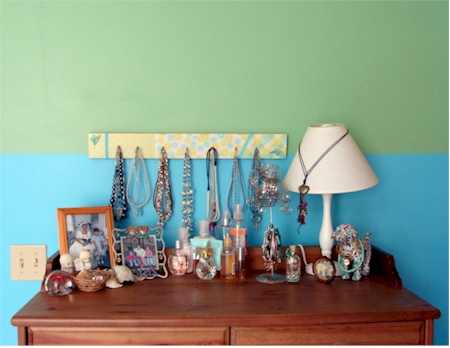 No doubt you've heard this a million times but I have to say it again, de-clutter. Put extra furniture and unused exercise equipment, tools, and appliances in storage. Pack those clothes and toys that are out of season. Hide jewelry and knickknacks out of site. We get so used to all of the things we leave around in our own homes that we tend not to notice them.
Wouldn't you prefer a potential buyer to see how lovely you kitchen counter is and how much space the offer have rather than focusing on your toaster, coffee maker, mixer and whatever else you normally leave out for your own convenience?
Too much furniture or odd furniture placement can make your Los Feliz home feel like an obstacle course. Let your potential buyers move freely through the house, visualizing where they'll place their own furniture and how they'll use each room.
In other words, let your buyers paint their own mental images on the canvas you've cleared for them. If you're thinking of selling your home in Los Feliz, get in touch. We'll be happy to give you tips on how to make your home appeal to the greatest number of potential buyers.
Jenny Durling Broker
L.A. Property Solutions 213-215-4758
info@LApropertySolutions.com LApropertySolutions.com
Copyright © 2013 By Jenny Durling * Selling Your Los Feliz Home? Create a "Blank Canvas"
Homes Currently For Sale in Los Feliz