Selling Your Los Feliz Home? Get the Price Right the First time
Posted by Jenny Durling on Sunday, December 18, 2011 at 2:14:53 PM
By Jenny Durling / December 18, 2011
Comment
Do you want to sell in the least amount of time and for the highest possible price?
Of course you do. And that means your home needs to be priced correctly when it comes on the market for the first time.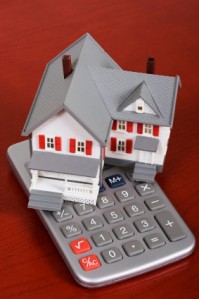 There are several reasons why
- the first being that Los Feliz agents with buyers who haven't yet found the perfect home are searching the listings, looking for new possibilities.When those agents see your new listing, they'll examine the photos and read the descriptions. They'll check your square footage and amenities. They'll consider your neighborhood. Then they'll weigh all those elements against the requirements of their buyers who are looking in your price range. If your home looks promising, they'll schedule a showing. As a result,
a home for sale will often see the most activity in the first couple of weeks after it comes on the market.
It's true that those first buyers may not be "the ones," but if your home makes a good impression on the local agents who show it, they'll be back with other buyers. On the other hand, if they believe it is over-priced, they'll avoid showing it. Agents don't want to waste their time.
Next, both buyers and agents search within price ranges
. Buyers who can pay up to $600,000 generally don't even look at homes priced at $675,000, nor do their agents. And buyers searching for higher priced homes may want more square footage, more amenities, or a different location. So while sellers may have the idea that they can price high and come down when there's an offer, chances are there won't be any offers. 
An overpriced house is simply being seen by the wrong buyers.
Overpriced homes become "Stale on the market."
Of course you can list high and reduce the price later, but that's not a good idea because of  buyer attitude. One question agents hear from many buyers is "How long has this house been on the market?" They have a preconceived idea that if a home has been for sale for quite a while, there's something wrong with it. The result is that they either won't want to see it, or they'll view it as a house on which they can make an offer well below market value.
The sad truth is that homes first listed above market value often sell for below market value – and only after an extended listing period.
That's why I take my time and do careful research when preparing a market analysis. The price analysis I give you might not be what you'd like to hear, but it will be an accurate estimate of your home's market value on the day it goes on the market.
Jenny Durling Broker Associate L.A. Property Solutions 213-215-4758
info@LApropertySolutions.com
LApropertySolutions.com
Copyright © 2011 By Jenny Durling *Selling Your L.A. Home? Get the Price Right the First Time*