Short Sales In Los Angeles, California – Am I qualified to short sale my Silver Lake home?
Posted by Jenny Durling on Saturday, July 10, 2010 at 10:12:45 AM
By Jenny Durling / July 10, 2010
Comment
If you are not clear on exactly what a short sale is, please read my post about
what buyers and Sellers should know about Los Angeles short sales.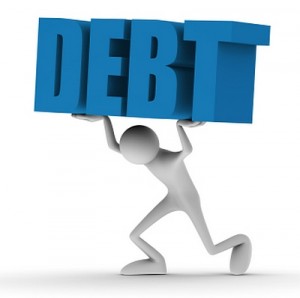 You may own a
house in Silver Lake
and you now owe your lender more than the house is work, but that doesn't mean you automatically qualify for a short sale. Most people who bought property in Silver Lake and the surrounding areas during the height of the market are in that position. We can't all just decide we don't want to keep making our payments and expect our lender to take a huge loss. Lenders have certain standards to determine whether they will approve a
short sale
or not. The main issue is that you must have some sort of hardship, meaning, there must be a verifiable reason that you can no longer keep your home. If you can qualify for a mortgage modification that would be the thing to do rather than short sell. If you cannot qualify for a mortgage modification, your lender will want to make sure you pass The Hardship Test. Do any of these apply to you? Since you bought the house:
Must you relocate to another city or state for work and you need to sell your house in order to move?
Has the interest rate on your home gone up so high that you could no longer qualify for the loan and you are no longer able to make ends meet?
Have you lost your job?
Has something happened to you that is keeping you from being able to work, like a major accident or illness
Have you incurred large medical bills that are making it impossible for you to pay your mortgage?
Each lender will look at every situation individually but any of the above could be reason enough for them to cooperate with you in the short sale of your home. However, there are things that are definitely NOT considered hardships which could prevent you from successfully short selling your home.
You took all of the equity out of your house to spend on something else
You bought your house when prices were high and now it's not worth as much and you are upside down in your mortgage
You were not honest on your loan application when you bought the property. It was so easy to get a no-doc loan that many people lied about their income and assets and bought homes they could not truly afford. If this was you, your odds of a successful short are limited.
You have money in the bank, stocks and bonds and/or equity in other properties. - You may still be able to get a short sale but chances are that the bank will expect you to shoulder some of the loss and bring money to the closing table.
If you are in a tight position and are not sure if you qualify for a
short sale in Silver Lake or surrounding areas
, please contact me directly at 213-215-4758 and I will go over the specifics of your situation with you and make recommendations on your best course of action. For more information on
short sales in Los Angeles County
and buying or selling property in
Silver Lake
,
Echo Park
,
Los Feliz,
and
surrounding areas
, contact me directly at 213-215-4758 or check out
LApropertySolutions.com
Jenny Durling Broker Associate L.A. Property Solutions 213-215-4758
info@LApropertySolutions.com
LApropertySolutions.com
Copyright © 2010 By Jenny Durling *All Rights Reserved * Short Sales In Los Angeles, California - Am I qualified to short sale my Silver Lake home?