Short Sell Your Los Angeles House Before Time Runs Out!
Posted by Jenny Durling on Friday, February 24, 2012 at 11:52:30 PM
By Jenny Durling / February 24, 2012
Comment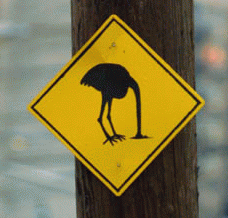 It is common for people who have received a notice of default to wait too long before doing anything about their situation and ending up with their Los Angeles home being foreclosed on. There is a tendency to go into denial as if the problem will go away on its own.  If the threat of foreclosure or a pending trustee's sale date isn't enough to motivate you, remember that the Mortgage Forgiveness Debt Relief Act of 2007 is set to expire on December 31 of this year.  Short sell your Los Angeles house before time runs out!
What is a Short Sale?
When you
short sell your Los Angeles home
, you are basically getting your lender or lenders to agree to accept less for the property than you currently owe. The difference between what you owe and what the bank takes as final payment is 'cancelled debt'.  Prior to the enactment of the Mortgage Forgiveness Debt Relief Act of 2007, that cancelled debt would be taxed as income.  Owners of properties foreclosed on or sold AFTER the act expires, will once again be responsible for paying income tax on the forgiven amount. Some people think it is in their best interest to stay in their homes as long as possible without paying their mortgage, hoping that the bank will take several months before they get around to foreclosing, allowing them to live 'for free'.  Though many have been able to do this, we are getting to the point where it could put you in a precarious position if you simply leave the timing up to the bank.  Rather than wait, you should list your home as a short sale sooner rather than later. The short sale process can take several months so if you wait too long to list it and don't get through the process before the end of the year, you could be faced with a hefty tax bill.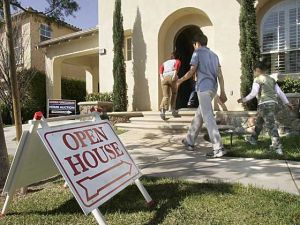 We are heading into spring, which is commonly the busiest buying season for real estate. Interest rates are low, and believe it or not, so is the housing inventory in many of the most popular Los Angeles neighborhoods.  Buyers are out looking for a home just like yours - it's a perfect time to sell you home and still be able to take advantage of the mortgage forgiveness debt relief Act. If you are having trouble making ends meet,
don't procrastinate
! I urge you to contact me directly at 213-215-4758 and I will go over the specifics of your situation with you and help you determine your best course of action.  A short sale will give you control over when you move out of your home, do less damage to your credit rating and if done soon enough, you will still be able to avoid paying taxes on the amount forgiven from your loan. For more information on
shorts sales in Los Angeles County
and buying or selling property in 
Silver Lake
, 
Echo Park
, 
Los Feliz,
 and 
surrounding areas
, contact me directly at 213-215-4758 or check out 
LApropertySolutions.com
Jenny Durling Broker Associate L.A. Property Solutions 213-215-4758
info@LApropertySolutions.com
LApropertySolutions.com
Copyright © 2012 By Jenny Durling * Short Sell Your Los Angeles House Before Time Runs Out!*