SHOULD YOU RENT IT OR FLIP IT?
Posted by Jenny Durling on Tuesday, June 29, 2010 at 3:37:12 PM
By Jenny Durling / June 29, 2010
Comment
Should you
rent
it or
flip
it? This is a dilemma faced by many novice real estate investors looking to earn from either
renting
out or
flipping a property.
In a nutshell, to
"flip"
means to purchase a property that is undervalued compared to similar properties in the same area, make some minor repairs and cosmetic improvements, then list it at a higher price.
Flipping property
is a good way to earn quick cash, which could bring you around $20,000-60,000  or more in profits. But
flipping
is not for everyone. You may lose money on
flipping a property
if you end up with high repair costs or if the repairs take too long to finish, or the property stays in the market for too long. You wouldn't want to end up like some flippers who, after spending on repairs, got stuck with the property during the recession and resorted to selling the property at a lower cost. You need to take into consideration some key points before deciding whether to
rent or flip
, such as the price of the property, its location, physical condition, and the market value of other homes in the same area. You should also assess your skills and interests. If you have experience in renovating and construction and if you have contacts with contractors, repair services, landscapers, and other types of skilled laborers related to home improvement,
flipping
might be your cup of tea. If you think you have the patience to be a landlord in collecting rent and keeping up with different types of tenants, then
renting
out a property might work out for you. If the property you are planning to buy is a bit pricey, the best thing to do is
flip
it as soon as possible. It is not an ideal rental property since the higher the cost of a home, the bigger the mortgage and property taxes. This would make it difficult to find renters, especially if your property is located in a middle class suburb. If you do find a renter, the risks are high if they are late in their monthly rent. Not only do you lose your profit, you could also take a huge loss if the property remains vacant for any length of time.
On the other hand, a home with a lower purchase price means lower mortgage payments and property taxes. This is a safer path to take if you plan to
rent
out a property. Make sure to consider other costs such as minor repairs and utilities when deciding on how much rent is needed to give you a nice profit and don't forget to calculate in the property taxes you will be paying. Another key factor in determining whether it is best to
flip or rent
is the area's economic situation. A good indicator that the market is growing is if there are several new construction projects, new industries coming in, good public transportation system or, at least, plans of building one, and access to major establishments such as schools, shops, hospitals, and recreation areas. These areas are good places to invest in for a quick
flip,
but you may earn even more in the long term if you rent out your property first then sell it once the market value of the property appreciates.
Renting
property in these "growing market" areas will give you both continuous cash flow and long term profits while building equity at the same time if you can buy the property at a low enough price. You also need to ask yourself what type of profit you are after. Do you need quick cash? Then
flip
it. Are you looking at a long term investment that could give you monthly cash flow and a bigger profit as the property appreciates in time? Then
rent it.
In deciding whether to
flip or rent
, the bottom line is you should consider not just the price of the property and how much you could earn, but you should also make sure that the decision you make is based on what works out best for you – one that meets your budget, skills, and needs.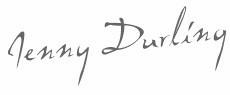 Jenny Durling Broker Associate L.A. Property Solutions 213-215-4758
LApropertySolutions.com