Silver Lake Meadow to open Saturday 4/2/11 at noon!
Posted by Jenny Durling on Friday, April 1, 2011 at 6:12:21 PM
By Jenny Durling / April 1, 2011
Comment
Silver Lake Meadow to open Saturday 4/2/11 at noon!
If you are like most 
Silver Lake
residents, you've been wonder when In the world the Silver Lake Meadow is going to open.  Well folks, that day is finally upon us!  After years of debate and planning,  the Silver Lake Medow is finally ready for prime time.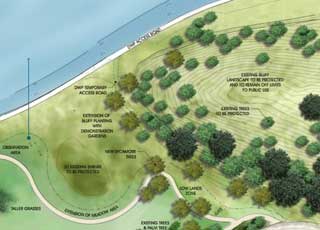 Tom La Bonge, Errcik Garcetti  and members of the Silver lake Reservoir Conservancy  will be on hand tomorrow at noon for the initial opening of the Silver Lake Meadow.  The meadow is on the east end of Silver Lake Reservoir. No doubt you 'noticed' it if you've ever taken advantage of the
Silver Lake Reservoir Walking Path
. Neighbors near the reservoir had concerns that the open space might cause problems for the neighborhood with too much noise and commotion.  As a result, the Silver Lake Meadow will be limited to "passive recreation".   What that means is that people are welcome to walk, run, jog, sleep and simply relax in this new green space.  Soccer and softball, etc. are definite no-no's.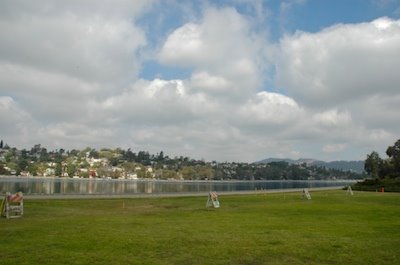 The Meadow will be open daily from dawn until dusk. Dogs are allowed on the path around the Silver lake reservoir, but not in the meadow even if on a lease so leave Fido home when you come to check it out. Tomorrow's opening is being called a 'soft opening' to the public. There are still some finishing touches to be made and a bigger grand opening celebration is expected to come in the next month or so. Back in 2008, the future of this spot was decided. It took a bit longer than the expected to be able to open The Silver Lake Meadow to the public. Delays have been blamed on everything from the state's budget crisis to the weather.  Come Saturday at noon, the sorely needed 3 acres of green space will be open for the first time. I expect this will be a warmly received addition to the Silver Lake neighborhood and its residents! For more information on what's happening in the area, visit my
Silver Lake facebook page
.  For information on buying or selling property in
Silver Lake
,
Echo Park
,
Los Feliz,
and
surrounding areas
, contact me directly at 213-215-4758 or check out
LApropertySolutions.com
Jenny Durling Broker Associate L.A. Property Solutions 213-215-4758
info@LApropertySolutions.com
LApropertySolutions.com
Copyright © 2011 By Jenny Durling * Silver Lake Meadow to open Saturday 4/2/11 at noon!*