Silverlake Home Price Statistics Can Be Misleading
Posted by Jenny Durling on Monday, April 1, 2013 at 10:36 PM
By Jenny Durling / April 1, 2013
Comment
Before you get excited over the latest national, regional, or local home prices as reported in the news media, know if they are comparing apples to apples. The news reports use either the average or the median (middle) home price for a given time period. And the numbers can be misleading.
In some markets, the investors moved in immediately after the crash, buying every low priced home they could find to turn them into rental properties. Before long, buyers who wanted a home priced at the lower end of their market were out of luck.
At the same time, high-end buyers were starting to become active once again. And guess what that did to the average and the median in months to come? Naturally, it looked as if prices had risen.
Of course, in most markets prices are rising now. We are seeing multiple offers on most Silverlake area homes. The low interest rates coupled with the lack of inventory has definitely pushed prices to their current levels.
We are once again at the point where the list price is almost a 'suggestion'. If you are looking to buy or sell a home, you really need to talk to a knowledgeable agent to get help in determining the property's value.
So how can you tell how much a Silver Lake property is worth?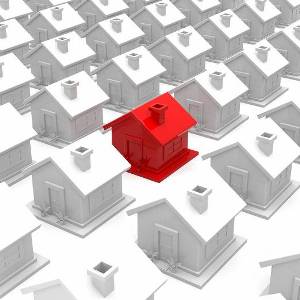 By comparing the selling prices of very similar homes within a mile of each other that have sold in the last 3 months.
This is a standard method that is used by appraisers when coming up with property values. But that's not all.
An agent who is experienced and really knows the neighborhood will be able to tell you if a house is overpriced, underpriced or just right. (sounds like the story of Goldilocks!).
I attend brokers' open houses in Silver Lake and Los Feliz and a variety of other areas every single week so I know the inventory. That's a huge advantage for you over working with an out of area agent. Most agents will do a market analysis comparing the house in question with homes that have recently sold in the area by looking at the MLS and county records.
However, if they have not been inside the properties, their analysis is simply not as accurate as one done by an agent who has. If you are ready to buy or sell a home in Silver Lake or Los Feliz, get in touch. We'll be happy to prepare that market analysis and add our own personal knowledge of the current local inventory to the mix. Jenny Durling Broker L.A. Property Solutions 213-215-4758 info@LApropertySolutions.com LApropertySolutions.com