Simple Repairs to Help Your Los Angeles Home Show Better and Sell Faster
Posted by Jenny Durling on Monday, July 26, 2010 at 6:02 PM
By Jenny Durling / July 26, 2010
Comment
If you are planning on
selling Los Angeles your home
, you should consider doing some
simple repairs to help your home show better and sell faster.
Home repairs
may seem costly at first, but it may bring you huge returns once you've sold your home for a better price than if you just sold your home as is. A good first impression will
help your Los Angeles home sell faster
and at a better price. In general, potential buyers make their decision to buy a home on the first 30 seconds upon entering it. A well-maintained and pleasant-looking (not to mention, pleasant-smelling) home sells 30-50% faster than those that are only sold as is. That is why it is so important to make
home repairs before selling.
But before you jump into a major
home repair
, you should first consider some factors such as cost and returns. Will you be able to get a return on the
home repairs
you invested in with the current market condition and selling price of your home? There are no hard rules on this, but you may get some guidelines from credible sources such as The National Association of Realtors. They publish a
Cost vs. Value Report
with
Remodeling Magazine
every year, featuring different
home repair
costs and returns in four regions, as well as a national average. For starters, have a thorough inspection of your home – interiors, as well as exterior – and make a list of items that are worn out, defective, and broken. You may be surprised to find out that some buyers get turned off by ripped or soiled carpets in the entryway, so don't overlook these seemingly small things. Here are some minor
home repairs you need to make before selling
:
1. Walls and Ceilings
Buyers look at every small detail of a home, including ceilings. You wouldn't want them to see signs of leaks, water stains, or grease and smoke stains. A fresh coat of paint will do the trick. Make sure that all holes and cracks are also patched. You could use fibreglass tape covered with joint compound and sand for large cracks.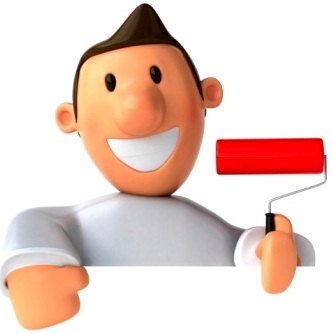 If your walls are dark, have them repainted in a soft neutral color such as beige or light tan. Neutral colors are very pleasing to the eye and makes the room look bigger. If you have wallpaper, it would be best to remove it since not all buyers might agree with your personal taste of wallpaper color and design. Remember, your home should look neutral to the buyer – the less traces of personal touch, the better. The best way to remove it is to steam it off with a wallpaper remover steamer.
2. Floors
Replace old and worn out carpeting. If your floor is plywood, your carpet should ideally be light tan. Neutral colors are your safest bet for attracting different types of buyers. If your ceramic tiles have some chips and cracks, replace them, but not with ceramic since it's too expensive. Opt for simpler, less expensive tile replacements. Clean moldy/ dingy grouts. If bleaching doesn't work, consider replacing the grouts.
3. Kitchen
According to the
Remodeling Magazine
, kitchen remodels return nearly 100%. But that doesn't mean you have to spend tons on kitchen
repairs
and renovation. The mid-range or minor kitchen remodels actually have higher returns than the high-end ones since most buyers wouldn't want to pay extra for high-end and state-of-the art appliances. If your cabinets are outdated or badly need
repair
, you might want to consider replacing them. If this is out of your budget, you could also consider resurfacing them by adding a thin veneer to the cabinet's surface. You may also repaint the cabinets to make them look new and fresh. Even just replacing knobs and handles will work wonders in making your cabinets look more updated. Buyers get turned off by leaky faucets and stained sinks, so make sure to replace or
repair
defective faucets and clean your sinks. You don't have to replace your countertops with granite. A simple laminate would do.
4. Bathrooms
For remodelled bathrooms, the national average for returns is 100%, meaning installing new floors, lights, shower and sink fixtures will pay off.
5. Roofs
Buyers don't want the extra cost of replacing a roof, so if necessary, replace your roof if it is beyond
repair
6. Household systems and appliances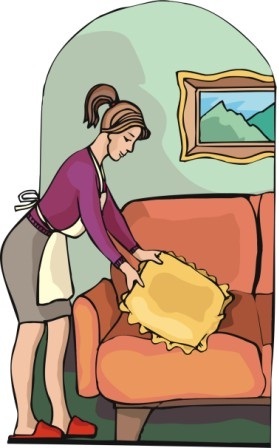 Repair
or replace broken appliances and HVAC systems. If your light fixtures and ceiling fans are broken, busted, or a bit outdated, replace them with new, modern-looking ones. Replace broken windows, window coverings, curtains, and old linens. Remember to keep the colors neutral. You may put a bit of accent color through the throw pillows or other accents such as a vase or centrepiece.
7. Curbside Appeal
Most of your potential buyers' first impression of your home would be formed even before they step inside it. Even if you spend a fortune on
home repairs
but neglect your lawn, the buyer might not even want to step inside! Mow your lawn, patch any cracks in your sidewalk, replace jammed doors, doorknobs, and locks, repaint and fix the fence, and trim the bushes. Flowers also give added appeal so it would be a wise investment to plant flowers. Yellow flowers are said to evoke a buying emotion, so you might want to consider planting Marigolds, which are very affordable.
Conclusion

In general, buyers want a home that needs little or no
repairs
, less maintenance, and is ready for occupancy. When they walk into a home, they have to feel that they could live in it and move in anytime. So before selling your home, make sure to inspect it and make those minor
home repairs.
It will definitely pay off by helping your home sell faster and at top dollar. For more information on shorts sales in Los Angeles County and buying or selling property in 
Silver Lake
,
Echo Park
,
Los Feliz,
and
surrounding areas
, contact me directly at 213-215-4758 or check out
LApropertySolutions.com
Jenny Durling Broker Associate L.A. Property Solutions 213-215-4758
LApropertySolutions.com
Copyright © 2010 By Jenny Durling *All Rights Reserved * Simple Repairs to Help Your Home Show Better and Sell Faster