Tax Advantages of Homeownership
Posted by Jenny Durling on Monday, March 3, 2014 at 2:18 AM
By Jenny Durling / March 3, 2014
Comment
Yes, it's tax season once again.
There are definitely tax deductions from owning a home. If you are a home owner, make sure you maximize the tax benefits of home ownership when you file your 1040. The U.S. tax code is designed to offer incentives to homeowners, and by taking advantage of these breaks, 1040-filing citizens can maximize their financial investment in homeownership. That said, everyone's financial position is not the same so look to your tax professional for specific guidance for your personal situation.
Mortgage Interest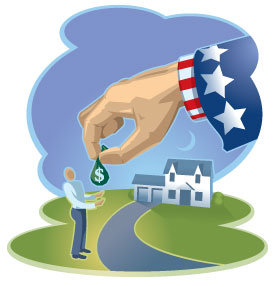 The mortgage interest deduction is the tax deduction most people are aware of. The interest you pay on your mortgage to your lender is tax-deductible. This can be a bigger deduction than you may realize, particularly in the first few years that you have the loan. The way most loans are amortized, you are paying higher amount of interest in the beginning as compared to what actually goes towards your principle. On a 30 year loan, expect to be paying more towards interest than principle for the first 9 or 10 years. Of course you CAN pay extra towards your principle, but that payment would not be tax deductible.
If you have a second mortgage, the interest on that loan is also deductible. Even interest paid on refinancing and home equity lines (HELCO) can be deducted. This is one reason people with equity in their homes will take out a HELOC and use it to pay down credit cards and big ticket items like cars.
Interest paid on refinances, home equity loans (HELOAN) and home equity lines of credit (HELOC) are tax-deductible as well. Of course, there are restrictions on the amount you can deduct but few of you reading this are likely to fall into that category. The IRS caps the loan size to $1 million dollars. Interest on loans above that amount are not deductible.
Discount Points
If you paid points to lower you interest rate on a home purchase or refinance, those points may also be tax deductible. Discount points are a paid at the time of the loan closing and are considered by the IRS as pre-paid mortgage. For a purchase loan, points are fully deductible in the year they were paid.
Points paid during a refinance generally are amortized and deductible over the full length of the loan period.
Home Offices
Do you work from home? If so, you can claim a deduction for that portion of your home used as your office as well as the costs to heat, cool, add Internet to etc. This can be tricky and a home office deduction has been considered a 'red flag' to the IRS at times.
Be sure to discuss this with your tax advisor to determine what and how much you can legally deduct. Though not part of your home office expense, don't forget that you can also deduct mileage expense on your car for miles traveled for business so keeping accurate records is essential. The home office deduction may be taken by anybody who uses their home, or part of their home, for business purposes. Office equipment and supplies can cut down on your taxable income ,but the IRS can be particularly about what is deductible so don't go crazy with write offs.
Home Improvements
Home repairs are not deductible on your annual tax return; however, hang onto all of those receipts. You may be able to use them to offset any capital gains at the time you sell your residence. There are also some home improvements that are tax deductible up front such as installing a doctor prescribed air filter for your asthma. These are just a few more examples of the tax advantages of home ownership. Again, your accountant can help you sort through these items but keep track of your expenses and keep receipts for everything.
State and Local Taxes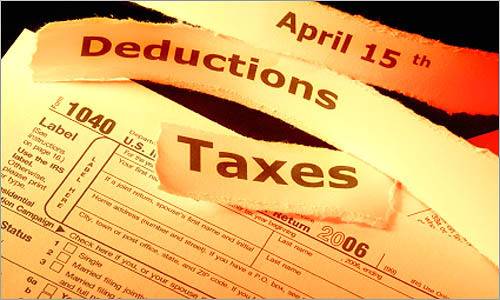 State and local property taxes are typically deductible on your Federal return in the year they are paid. If your mortgage servicer has been collecting and paying you taxes and insurance for you, they will send you a statement showing the amounts they have paid on your behalf. If you are paying these taxes yourself, it's one more thing to keep track of in order to deduct them from your federal return.
Consider how tax deductions affect your budget
Tax deductions will lower the cost of homeownership. When you are considering buying a home, discuss with your accountant how tax deductions will affect your budget. Your loan officer can help you estimate how much you will save annually on your taxes when determining the mortgage you choose. When you figure in the tax benefit, you may find that you can comfortably afford a higher purchase price than you expected!
If you are ready to start looking for a home in the Hollywood Hills, Silver Lake, Los Feliz or surrounding areas, give us a call and we are at your service!
213-215-4758.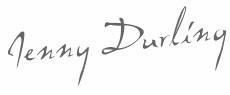 Jenny Durling
This post is not tax or legal advice. Please speak to your tax professional about your own financial situation.