The DO's and DON'Ts of Buying Los Angeles Investment Properties
Posted by Jenny Durling on Monday, September 13, 2010 at 4:47:11 PM
By Jenny Durling / September 13, 2010
Comment
There has never been a better time to buy Los Angeles investment properties than right now. It has become such a lucrative market that experienced investors who know just what to do can't wait to take the plunge and capitalize on such a smart opportunity presented to them. Novice investors might, however, need a little more help as they find their way in the multifaceted world of real estate in the hope of acquiring a quality investment property.
If you consider yourself as one of these up-and-coming financiers, it is essential that you arm yourself with the following do's and don'ts which I believe are vital in buying investment properties
DO
evaluate your funds and ensure you can meet the expense of investing in properties. Save yourself form future financial headaches by not over extending yourself and making sure you have extra funds set aside for any unexpected expenses.
DO make certain that you get prequalified for a loan. This ensures that you will only be searching for investment properties which fit your price range. Shopping without a loan approval is simply window shopping and could very well be a waste of time should you find the "perfect" property only to determine after the fact that you cannot actually afford it. DO check recent sales for similar properties in the area and know the current market trend in that district.
DO employ a proficient agent to represent and assist you with formalities and documents. They will ensure that contracts will be favorable on your behalf. DO prepare yourself for risks that come with investing and make sure to put your money on properties which you can best profit from.
DO have the properties fully inspected to make sure that the repair and maintenance costs will not outstandingly alter the total amount you'll be shelling out for your investment.
DON'T misjudge rental properties in terms of their value. Be prepared because rental properties may be unoccupied for some time and there is a possibility that your would-be rental revenue might not cover the amount needed for mortgage payments and operating expenses.
DON'T be influenced so easily into a deal that seems too good to be true. In choosing the properties to invest in, look the transaction as a business proposal and not a personal purchase. You can trust your instincts, but you use your head first.
DON'T
get emotionally invested in properties that you have been trying to purchase. If buying that property will become too much of an inconvenience in the future, know when to call it quits.
DON'T
rely solely on the seller's documents. Make sure that you have your own independent specialist who can authenticate valuations, inspections, and clearances.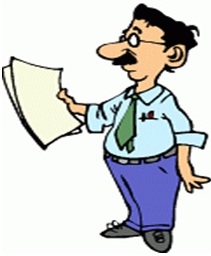 DON'T
attempt to go through the transactions just by yourself. To ensure that nothing is missed and that every detail is taken care of, hire skilled professionals to assist you with inspections and paperwork.
DON'T
rush into buying investment properties. Take your time and avoid impulsive and poorly thought out decisions. Be patient and find the best properties to fit your investment needs. For more information on buying or selling income property in 
Silver Lake
,
Echo Park
,
Los Feliz,
and
surrounding areas
, contact me directly at 213-215-4758 or check out
LApropertySolutions.com
Jenny Durling Broker Associate L.A. Property Solutions 213-215-4758
info@LApropertySolutions.com
LApropertySolutions.com
Copyright © 2010 By Jenny Durling *All Rights Reserved *The DO's and DON'Ts of Buying Investment Properties*