The Importance of a Los Angeles Home Inspection
Posted by Jenny Durling on Friday, July 16, 2010 at 3:29:33 AM
By Jenny Durling / July 16, 2010
Comment
What is the importance of having a
home inspection
? If you are a homebuyer,  buying a home is one of the biggest investments you will be making so you have to make sure that you are getting your money's worth. You need to know as much as you can about the home, whether newly constructed or an existing one, before paying for it. A
home inspection
could save you from buying a structurally unsound or defective home by identifying areas in need of repairs as well as maintenance requirements to keep the home in top shape. Only after a thorough
home inspection
could you make a well-informed and final decision on whether to buy the home or not.
For homeowners,  a
home inspection
can help you identify structural problems waiting to happen and could suggest measures on how to prevent these problems, which in the long run could save you hundreds of dollars in future repairs. If you are planning to sell your house, a
home inspection
could help you identify areas for improvement and repair, thus putting your house in a better selling condition.
What is a home inspection and what does it cover?
You could hire a professional home inspector to do a visual examination of the home's physical structure and systems. This includes the roof, foundation, heating systems, plumbing, electrical systems, central air conditioning system, insulation, walls, floors, ceilings, doors, windows, attic, basement, and other structural elements.
How much does a home inspection cost?
Factors affecting the cost of a
home inspection
are: location, size of the home, and the age of the home. The fees may also go up if you opt for additional services such as well, septic, or radon testing. Do not let the cost hinder you from getting a
home inspection
. In the long term, the peace of mind and savings would be well worth the cost.
Could I do the home inspection myself?
Even if you have experience in homebuilding or repairs, there still might be
some elements that might be overlooked by the untrained. It would be in your best interest to hire an expert or professional home inspector who is already familiar and experienced in the elements of proper home construction and maintenance. They will be able to give you unbiased suggestions on how to improve and maintain your home. This unbiased judgment is also something that most buyers or homeowners might have a problem with. It is hard to remain objective about a house that a buyer wants and this may affect their judgment on buying the home. So it is best to hire a third party – a professional home inspector – to give objective and impartial reviews on the home.
What happens if the house fails a home inspection? 
There is no such thing as a failed
home inspection.
A professional
home inspection
is only an objective visual examination of the present physical condition of a house. It should not be confused with a home appraisal which determines the market value of a home. A home inspector's job is not to pass or fail a home, but only to give an objective description of its physical condition and from there, give suggestions on areas for repair or improvement or what items need maintenance or replacement.
Where do I find a home inspector?
Referrals from friends or family who have hired home inspectors are good resources. You could also call the American Society of Home Inspectors (ASHI) at
1-800-743-ASHI (2744)
and have them mail a list of qualified home inspectors to you
. You may also ask your real estate agent or broker to refer you to home inspectors if they have a list available. Make sure to choose a home inspector that is associated with ASHI to ensure their reliability and that they follow the standards in quality
home inspection.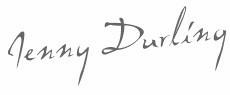 Jenny Durling Broker Associate L.A. Property Solutions 213-215-4758
LApropertySolutions.com